Grilled Cheese Chaffle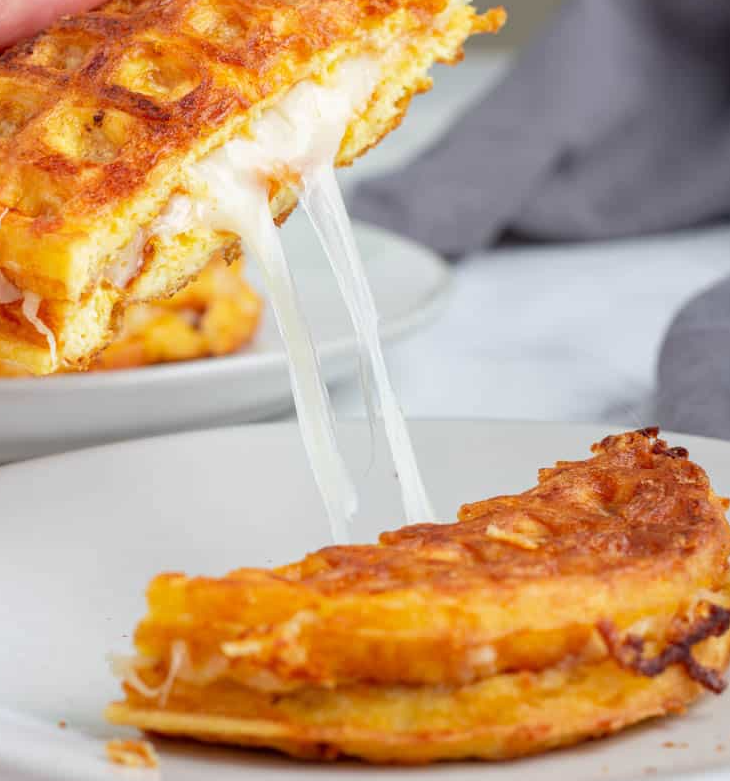 1 egg
1/4 tsp. garlic powder
1/2 C. shredded cheddar
2 Slices American cheese or 1/4 C. of shredded cheese
1 T. butter
Heat up your  mini waffle maker. In a small bowl mix the egg, garlic powder and shredded cheddar cheese. Once the  waffle maker is heated up add in half the chaffle mixture. Cook for 4 minutes and remove.  Add the remainder of the chaffle mixture to the mini waffle maker and cook for 4 minutes.
Once both chaffles are done heat a pan on the stove over medium heat.  Add 1 T. butter and melt it. Once the butter is melted in the pan and place 1 chaffle down in the pan. Top that chaffle with the cheese of your choice and add the second chaffle on top of it. Heat the chaffle for 1 minute on the first side and flip over and cook for another 1-2 minutes on the other side to finish melting the cheese.
Once the cheese is melted remove from the pan and enjoy!