Summer Solstice Herby Honey Cookies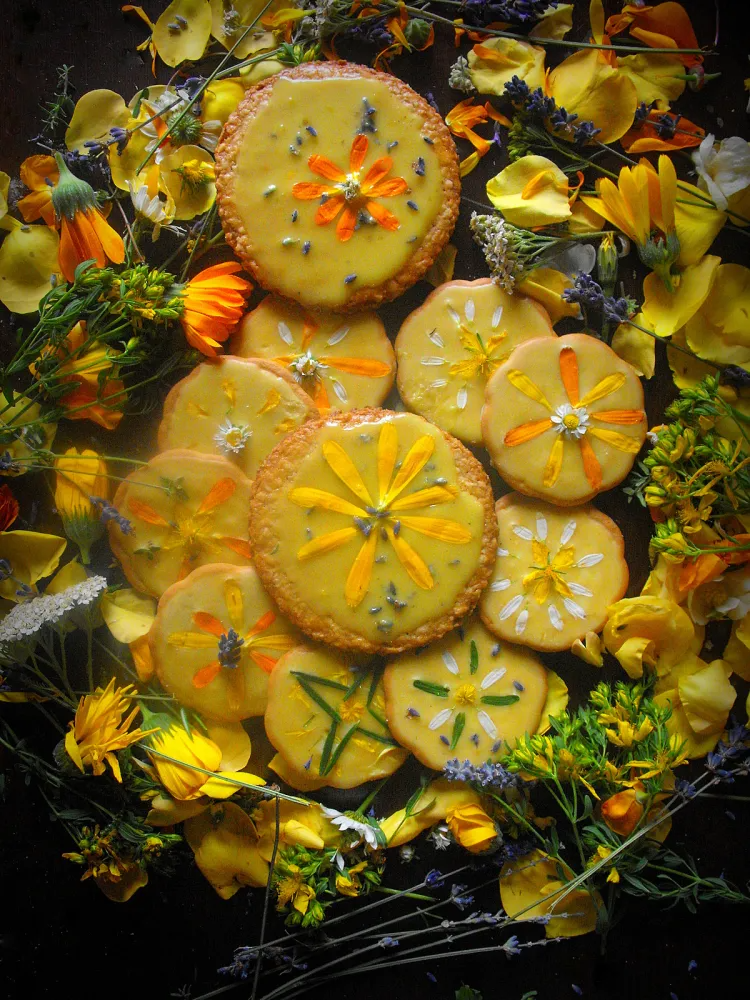 Summer Solstice Herby Honey Cookies
1 & 3/4 cups of flour
¾ cup softened butter
¼ cup honey
¼ cup brown or cane sugar
1 teaspoon minced thyme
1 teaspoon lavender buds
1 teaspoon minced rosemary
1 teaspoon minced sage
a few crushed cardamom seeds
pinch of salt
NOTE: I used more like a tablespoon of each herb in my cookies, but this might be too herbaceous for some, so adjust accordingly. And I also added 3/4 cup oatmeal to another batch of cookies and cut back on the flour. Feel free to experiment or use whatever cookie recipe you like…after all it's not the cookie that matters as much as the spirit!
Icing:
3 teaspoons milk
1 cup icing sugar
a wee bit of grated lemon rind. (I also added lavender buds to the second batch of icing)
Coloring. I used a combination of golden beet juice, St. John's Tincture and a pinch of turmeric powder, but of course, you could use a store-bought natural food dye.
Combine your milk and icing sugar. Slowing add in your coloring and mix until you find the desired color/consistency
Preheat Oven to 300 F. Beat flour, sugar and soft butter together until creamy. Slowly drizzle in honey while beating until mixture pulls together. Add minced herbs and petals, mix well through the dough. Divide into four balls and chill for an hour or so. Roll out and cut into round shapes. Add flour as needed.
Bake at 300 for 10-15 minutes. Let cool. Decorate using the flowers and herbs of the sun: petals of calendula, lawn daisies or ox-eye daisies (not store bought daisy chrysanthemums), St. John's Wort, rose, or sprigs of rosemary, thyme and sage.