What to do with Celery Leaves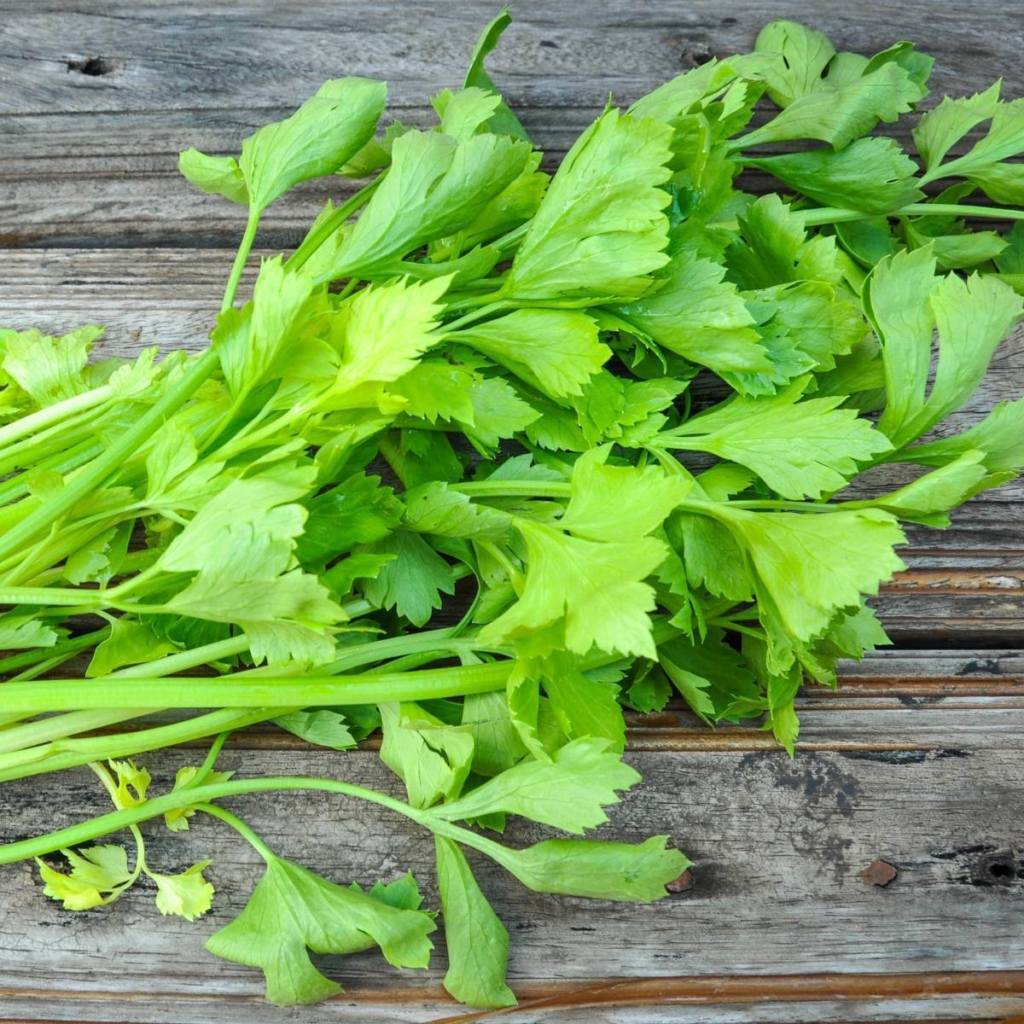 What to do with Celery Leaves
Celery leaves are actually quite tasty and incredibly versatile.
Add celery leaves to salads: My aunt likes to cut up the leaves and add them to her green salads. I had never tried it myself until I went to her house for lunch one day. I was surprised to find that it can be a delicious addition to change up and add a burst of flavor to your raw greens. (I think that it especially pairs up well with salads with apple slices.) I think the best leaves for salads are the lighter green, younger leaves, but that is a matter or taste, of course.
Add celery leaves and stalk pieces to stocks and bone broths: I like to freeze some of the leaves, and the small, ugly stalk bits I cut from my snacking pieces, so I can have them handy whenever I make stock or bone broth. Celery is probably my favorite vegetable for adding to stocks and broths. Not only is it incredibly healthy, adding its vitamins and antioxidants to your already healthy broths, but it also adds delicious flavor. I also often blend celery leaves and stalk pieces, along with onions, into soups with an immersion blender to give them great flavor and a thicker consistency. (That was a tip I learned from another one of my aunts.)
Chop celery leaves and use them as an herb. Celery leaves make a great replacement for fresh parsley in many recipes. You can chop the fresh leaves and add them to salsa and homemade salad dressings, for example. You can also dry the leaves and crumble them, using them as you would dried parsley.
Make pesto sauce with celery leaves.
Make celery powder with leftover leaves and ugly stalk pieces. This is actually probably my favorite use of leftover celery leaves and bits and pieces. It's simple enough to dehydrate the leftover pieces and grind them into a fine powder once they are fully dry. The nice thing about celery powder is that it doesn't take up much space at all and it keeps very well. I like to add it to soups, sauces, and all sorts of other dishes to add flavor and nutrients.
Make celery salt. Celery salt is just a modified use of celery powder. It is often made with ground celery seed that is mixed with salt. Don't have celery seeds? You can also make a wonderful celery salt using the leaves and other not-so-pretty celery bits. Celery salt is often asked for in recipes, but I like to use it in place of regular sauce in all sorts of recipes to add extra nutrients and flavor!
Save for chickens or compost. If you don't want to use the celery leaves yourself, don't throw them away! When I'm short on time (and my freezer is full, and I have an abundance of celery powder on hand already), I throw them to my hens and they seem to love them. You can also add them to your compost bin.
Celery Powder
Wash and dry celery leaves and other celery bits and pieces. (To reduce drying time, consider chopping stalks into smaller pieces.) Fully dry leaves and stalk pieces in a dehydrator or at the lowest heat and convection setting of your oven. (Check occasionally and remove dry, brittle pieces, leaving the rest of the celery pieces to continue drying until brittle.) Once they are fully dry, grind up the celery leaves and stalk pieces until you obtain a fine powder. Celery leaves can be easily pulverized with a mortar and pestle. If using stalk bits, though, I find it much easier to use a spice grinder of coffee grinder.   Store the homemade celery powder in a well-sealed container to keep moisture out, preferably out of direct sunlight.
Celery Salt
2 Tbsp celery powder
2 Tbsp salt
Mix together celery powder and salt. Store in a well closed container in a cool, dark place.