Chewy Brown Sugar Cookies
Chewy Brown Sugar Cookies
Chewy Brown Sugar Cookies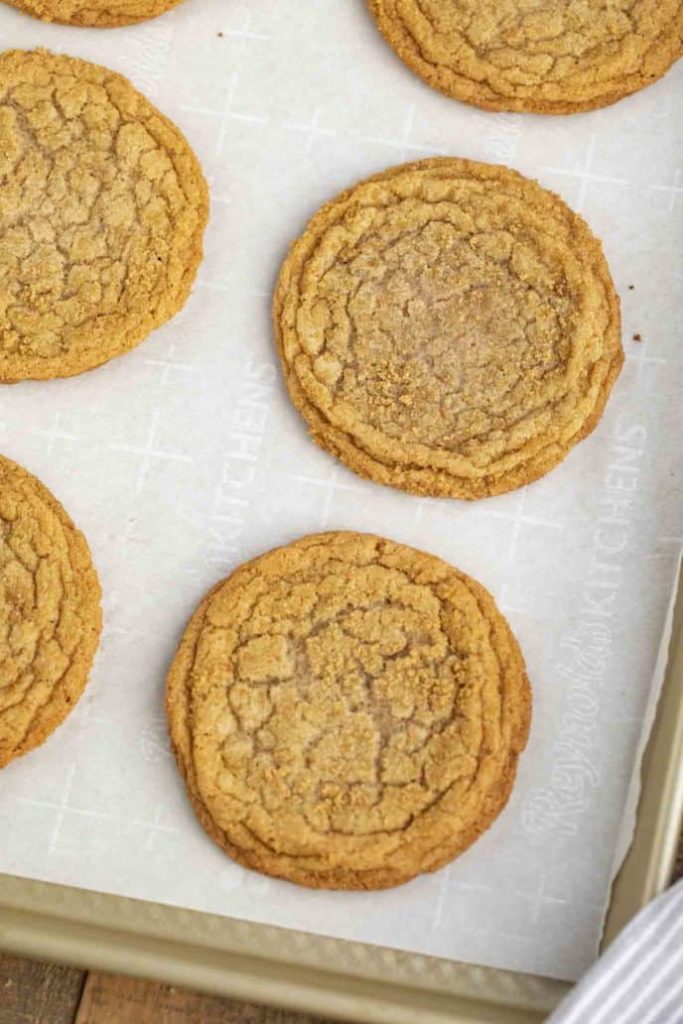 14 T. unsalted butter 1 3/4 sticks
1/4 C. sugar
2 C. packed dark brown sugar
2 C. flour plus 2 T.
1/2 tsp. baking soda
1/4 tsp. baking powder
1/2 tsp. salt
1 large egg
1 large egg yolk
1 T. vanilla extract
Preheat oven to 350 degrees. Line a baking sheet with parchment paper. In a skillet melt 10 T. butter over medium-high heat. Whisk constantly until butter starts to brown, about 3-4 minutes. Pour into bowl, add remaining butter to same bowl and set aside. In a separate bowl whisk together sugar, 1/4 C. brown sugar, flour, baking soda, and baking powder. Add remaining brown sugar and salt to butter and whisk until smooth. Whisk in egg, egg yolk, and vanilla. Combine butter mixture with dry ingredients, stirring until a dough forms. Either roll dough out to 1/2-inch thick and use a cookie cutter or roll into a ball and place on cookie sheet. Sprinkle with sugar. Bake for 12-14 minutes, or until cookies begin to set.