Waffled Tuna Cakes
Waffled Tuna Cakes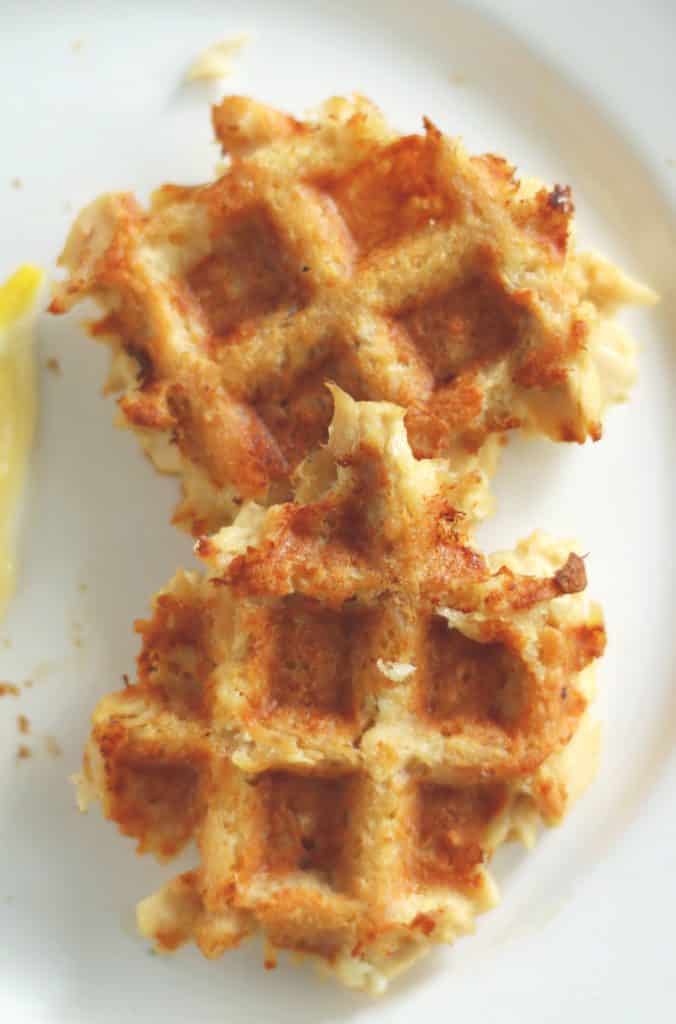 Waffled Tuna Cakes
2 Cans Tuna
1 Egg
1 tsp. Minced Garlic
3 T. Mayonnaise
1 T. Lemon Juice
1/4 C. Crushed Pork Rinds
1/2 tsp. Onion Powder
2 T. Melted Butter
Salt and Pepper (to taste)
Drain the liquid off of the Tuna, then add the tuna to a mixing bowl. Add the egg, garlic, mayonnaise, lemon juice, crushed pork rinds or bread crumbs, onion powder, salt and pepper. Mix until very well combined. Preheat your waffle iron. Use the melted butter to coat the hot iron, then divide the tuna mixture into 6. Place a ball of the tuna mixture onto the center of the greased iron. Cook until golden Brown. Serve with a side of Dill Pickle Dip and Lemon.
Dill Pickle Dip
2 Small Dill Pickles
2 T. Mayonnaise
1 T. Lemon Juice
1 T. Fresh Dill
Salt to taste
Dice the Pickles into small pieces then mix with the mayo, lemon juice, dill and salt.