Cheddar & Chive BLT Waffle
Cheddar & Chive BLT Waffle
WIW: Cheddar & Chive BLT Waffle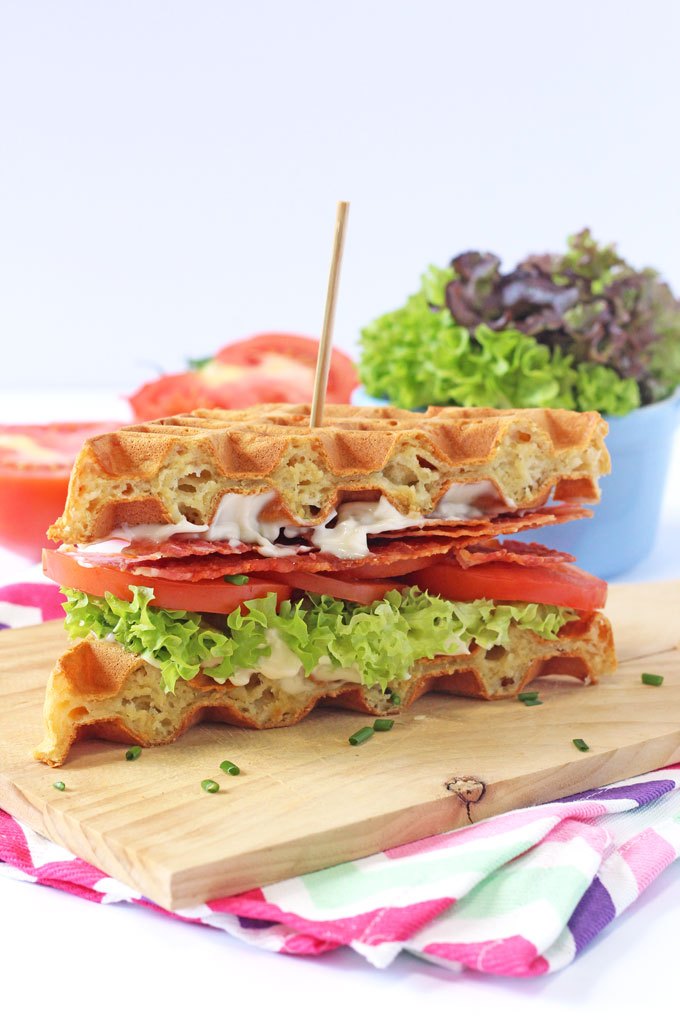 1.5 C. plain or all purpose flour
2 tsp. baking powder
0.5 tsp. baking soda
0.5 tsp. salt
pepper to taste
70ml / 0.3 C. melted butter
2 large eggs
230ml / 1.25 C. whole milk
50g / 1 C. grated strong cheddar cheese
1 tsp. chopped chives
For the sandwich filling:
8 slices crispy bacon
1 large tomato
handful of lettuce
2 T. mayo
In a bowl mix together the flour, baking powder, baking soda, salt and pepper. In another bowl whisk together the butter, eggs and milk. Add this mixture to the dry ingredients and stir just enough to incorporate all the ingredients. Do not over mix. Add the cheese and chives and mix gently again. Heat your waffle iron and add approximately 1/2 C. of batter to each of the plates. The amount of batter will depend on the size of your waffle iron. Cook for 4-6 minutes until the waffles are starting to get crispy on the outside. Remove and allow to cool while you prepare the sandwich fillings. Layer the bacon, lettuce, tomato and mayo between two waffles, cut in half and serve immediately.