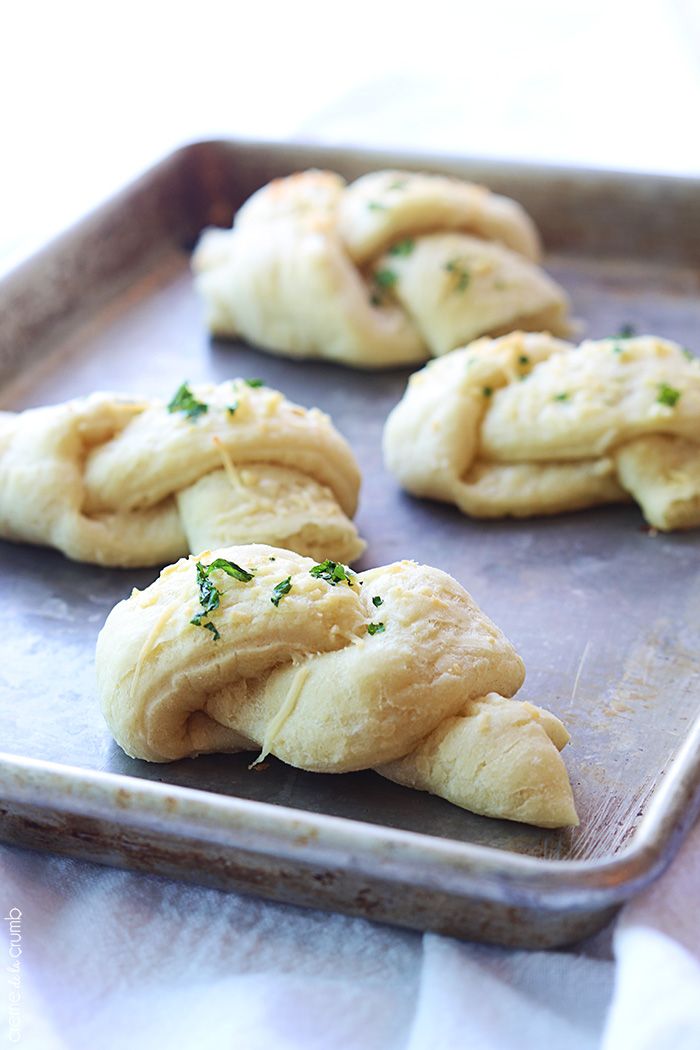 1½ cups warm water
1 tablespoon sugar
2¼ teaspoons active dry yeast
2¾ cups flour
2 tablespoons olive oil
1 teaspoon salt
3 tablespoons butter melted
1 tablespoon Italian seasoning
In the bowl of a stand mixer fitted with a paddle attachment, combine water, honey, and yeast. Let rest for 10 minutes. Stir in the oil. Add flour and salt and stir until incorporated. Dough should be a little sticky but not wet. If the dough is too wet, add additional flour 1 tablespoon at a time until the dough comes together. Switch out the paddle attachment for a dough hook and knead for 5 minutes. Drizzle a little bit of olive oil into a large bowl. Add the dough and toss to coat in the oil. Cover and place in a warm place for 30-45 minutes or until the dough has risen to double in size. Preheat oven to 400. Roll the dough out into a large rectangular shape on a clean flat surface. Use a pizza cutter to cut into 14-16 even strips. Carefully tie each strip into a knot. Grease a baking sheet and place knots in a single layer on the prepared sheet. Drizzle with melted butter and sprinkle with Italian seasoning. Bake 10-12 minutes until very lightly golden.