Garlic Clove Bread
Garlic Clove Bread
This savory garlic bread is made with thawed frozen white bread dough. If you prefer, you can make it in two 9 X 6 inch loaf pans rather than the Bundt pan.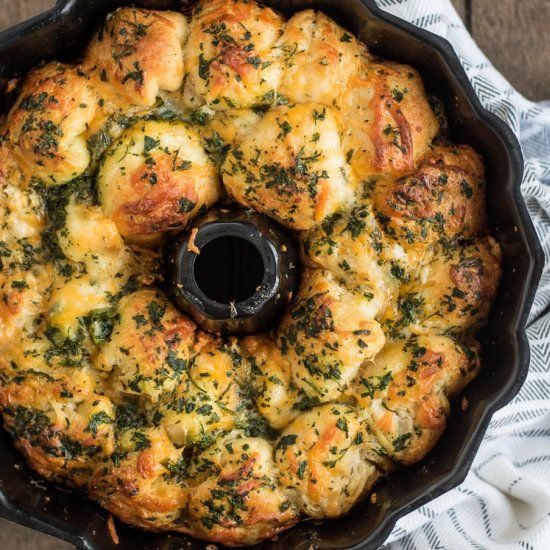 2 loaves frozen white bread dough, thawed
1/3 cup butter, melted and cooled to lukewarm
1/4 T. basil, chopped
2 T. parsley, chopped
1 small onion, chopped
5 fresh garlic cloves, minced
Cut or snip off pieces of dough about the size of an English walnut. Place into a greased 10″ Bundt pan. Combine the melted butter, basil, chopped parsley, onions and minced garlic and pour over dough. Cover and let rise until double in size (about 1 1/2 hours). Bake in 375 degree oven until golden brown approximately 30-35 minutes. Cool in pan for 10 minutes and then remove from pan and serve.