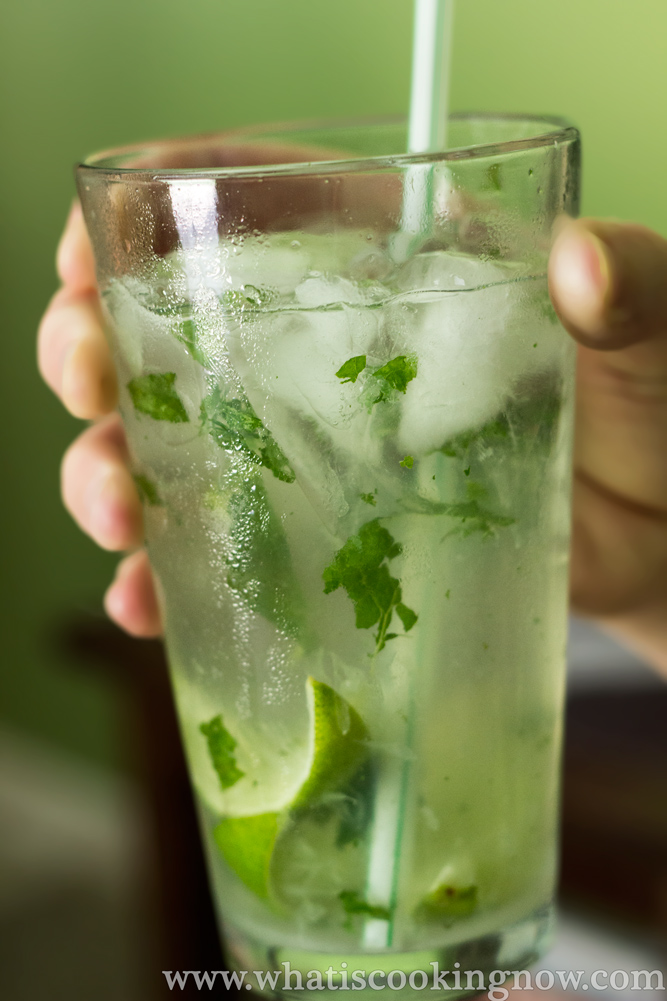 Juice of 1/2 lime
1 tsp. granulated sugar
2 to 3 sprigs fresh mint
1 1/2 ounces white rum
Crushed ice
Soda water
Mix the lime juice with the sugar in a highball glass until the sugar dissolves. Drop in the mint and add the rum and ice. Stir. Fill the glass with soda water. Finish with another sprig of mint.