Peach Sunrise Cocktail Cubes
Peach Sunrise Cocktail Cubes
PEACH SUNRISE COCKTAIL CUBES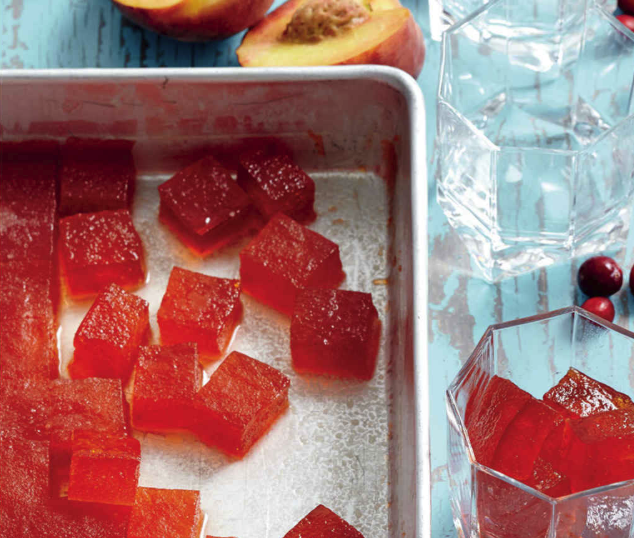 3 3-oz. pkg. orange-flavor gelatin
1 ½ cups boiling water
11/2 cups cranberry juice
¾ cup vodka
6 Tbsp, peach schnapps
Nonstick cooking spray
In a bowl stir together gelatin and boiling water until completely dissolved. Add cranberry juice; vodka- and schnapps. Coat a 3-qt. rectangular baking dish with cooking spray. Pour gelatin mixture into dish. Chill about 3 hours or until firm. Cut into 1-inch squares. Serve in cocktail glasses.
number of servings 6
per Serving 296 cal., o gfat, o mg chol., 169 mg sodium, 52 g carb., o g fiber, 52 g sugars, 4gpro.