Dinner Plan Shrimp Scampi
Dinner Plan Shrimp Scampi
Dinner Plan Shrimp Scampi
Many scampi recipes involve cooking the shrimp with the other ingredients. You can do that here, too, but the benefit of cooking the shrimp separately is twofold: it's easier not to overcook them, and you can whisk in the butter to create a smooth, emulsified sauce. Serve as an appetizer or as a main course with rice, orzo or your favorite grain, spooning the garlicky sauce over everything. It's also great with crusty bread.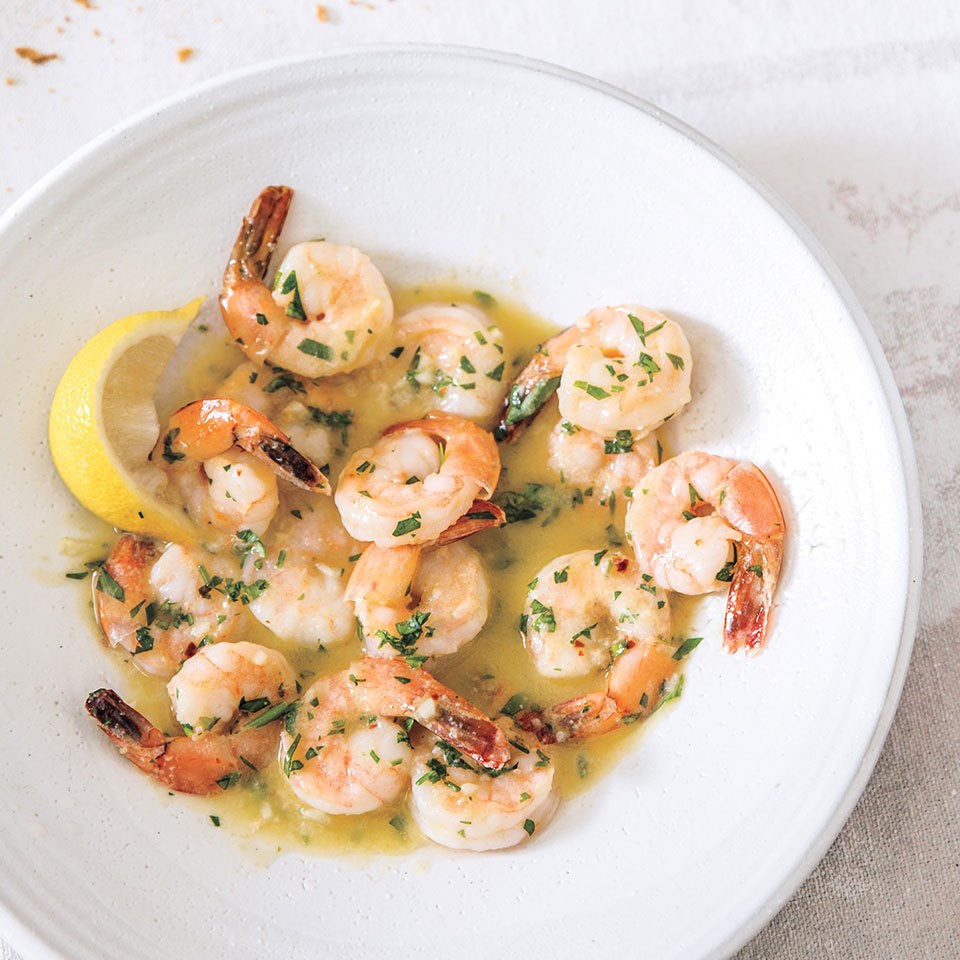 2 tablespoons olive oil, plus extra, if needed
1½ pounds (680 g) large shrimp, peeled, deveined and patted dry
Salt and pepper to taste ( â…› tsp. each)
3 garlic cloves, minced
Large pinch of crushed red pepper flakes
½ cup (120 ml) dry white wine
4 tablespoons (55 g) unsalted butter, cut into 4 pieces
1 lemon, zested and halved lengthwise, one half cut into wedges
Large handful of fresh flat-leaf parsley, chopped (optional)
In a large skillet, heat the oil over medium-high heat until it shimmers. Season the shrimp with salt and pepper, then put them in the skillet in a single layer. Cook, undisturbed, until the bottoms of the shrimp begin to turn pink, about 1 minute. Flip the shrimp over and cook until almost cooked through, about 1 minute more. Transfer the shrimp to a plate and set aside. Reduce the heat to medium, add the garlic, pepper flakes and a little more oil if the pan seems dry; cook, stirring often, until the garlic just starts to turn golden, about 1 minute. Add the wine, scraping up any caramelized bits from the bottom of the pan, and simmer until most of the wine has evaporated. Whisk in the butter one piece at a time, then season the sauce with salt and lemon juice from one lemon half. Add the cooked shrimp, any juices accumulated on the plate, the lemon zest and parsley (if using) and toss together until the shrimp are warmed through, about 1 minute. Serve with lemon wedges, if you like.
Yield: 4 servings
Serving size: ¼ recipe
Calories: 316
Fat: 20 g
Fiber: 0g