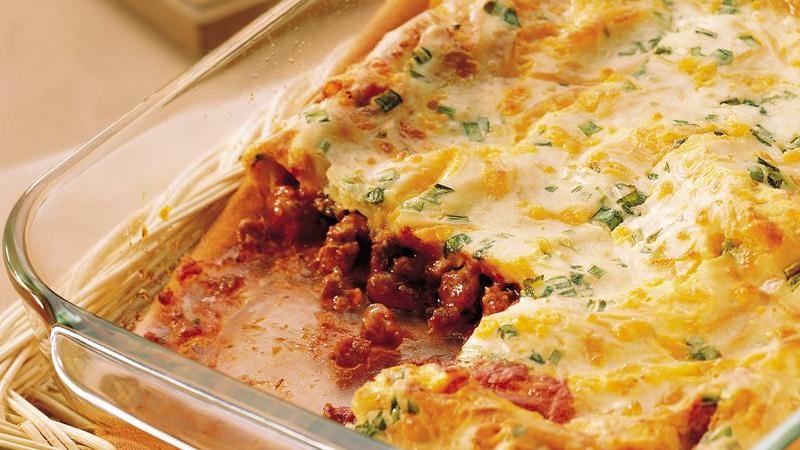 1 lb. Ground Beef or Sausage
2 C. Pizza or Spaghetti Sauce
12 oz. Mozzarella Cheese, grated
1 C. Flour
1 C. Milk
2 Eggs
In medium skillet, lightly brown sausage/beef and drain off fat. Add sauce and bring to a boil. Lower heat; cook 2-3 minutes. Pour into greased 9×13" baking pan. Sprinkle cheese over top. Combine flour, milk, and eggs; mix well. Pour over cheese. Bake at 425 for 25-30 minutes or until heated through.