Magic Mushroom Powder
Magic Mushroom Powder
Magic Mushroom Powder can be used in place of salt in virtually any dish, adding an immediate flavor punch to everything from scrambled eggs and ground meat to roasted veggies and chicken wings.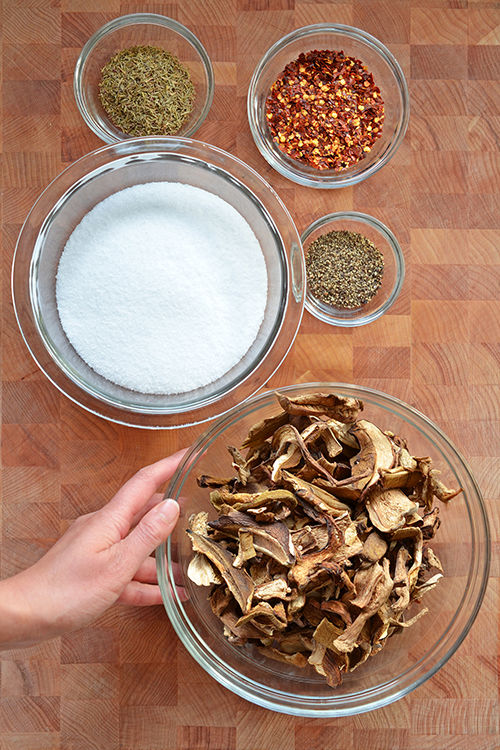 3 oz. dried Mushrooms (try Porcini!)
2 C. Kosher Salt
3 tsp. Red Pepper Flakes
2 tsp. Dried Thyme
1 tsp. Pepper
Dump your dried 'shrooms in the food processor and pulse a few times to chop them up uniformly. If the lid of your food processor isn't on tight, a fine mist of mushroom dust will erupt from the crack, so check the seal before you continue blitzing. Next, turn the processor on for 2 minutes or as long as it takes for the mushrooms to break down into a fine powder. (If you use a super-charged blender like a Vitamix, you'll finish in less time.) Warning: Do not open the container immediately after switching off your processor. A mushroom cloud will literally explode out of the top and you'll find yourself coughing up Magic Mushroom Powder for the next few minutes. Instead, be patient and let the powder settle before you open it. Combine powder with remaining ingredients and mix well. Store in airtight jar.