Blueberry Lavender Cranberry Crisp
Blueberry Lavender Cranberry Crisp
Blueberry Lavender Cranberry Crisp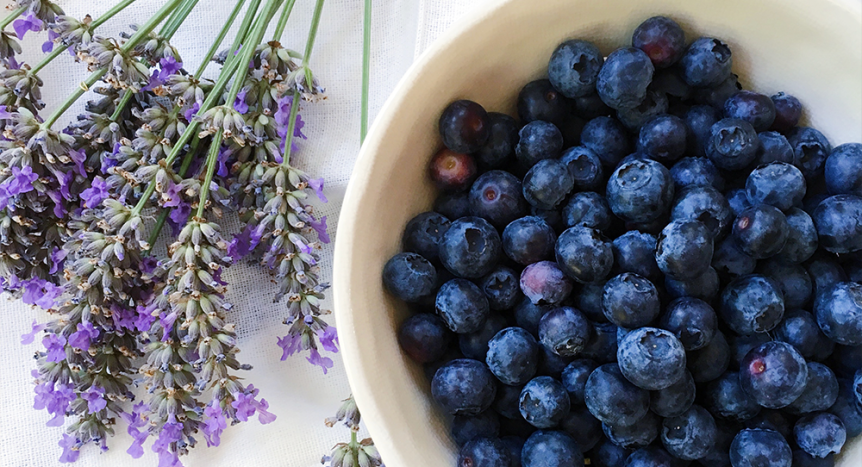 Filling:
3 C. blueberries
1 C. cranberries
1/2 tsp. lavender flowers
3/4 C. sugar
Topping:
1-1/2 C. crushed oatmeal graham crackers
1/2 C. brown sugar
1/2 C. melted butter
1/2 C. sliced almonds
Preheat oven to 350 degrees F.  Combine blueberries, cranberries, lavender flowers, and sugar. Mix well and pour into an 8 x 8-inch baking pan. Combine crushed crackers, brown sugar, melted butter, and sliced almonds. Crumble over the top of the filling.  Bake for 20 to 25 minutes, until filling is bubbly. Cool at least 15 minutes before serving.