Quick and Easy Gravy from Scratch
Quick and Easy Gravy from Scratch
Quick and Easy Gravy from Scratch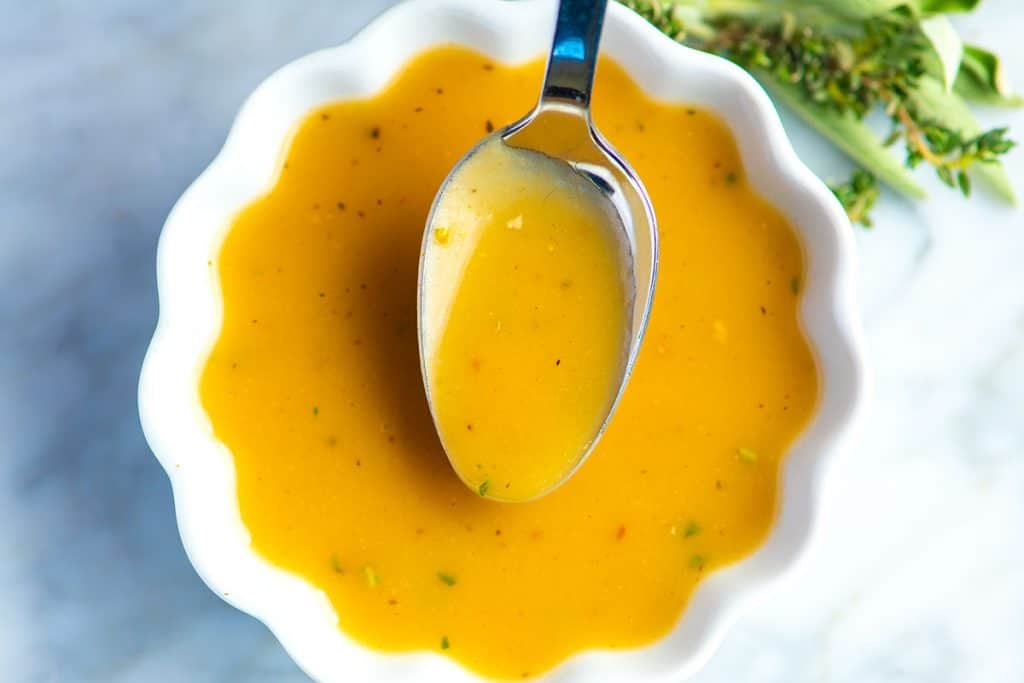 Homemade gravy is quick and easy. If you've roasted chicken, turkey or beef, use the drippings left in the roasting pan. They make the gravy extra flavorful and seasoned. You can make gravy without drippings and use stock or broth in its place. Store-bought stock is usually under seasoned. Take care when seasoning with salt and pepper towards the end of the recipe. Finally, for more flavor, whisk in mushroom powder. This is optional but adds a deep savory flavor.
1/4 cup unsalted butter
1/4 cup all-purpose flour
3 cups warm stock (poultry, beef or vegetable stock) or use pan drippings, see note below
1/2 teaspoon mushroom powder, optional
1/2 tablespoon chopped fresh herbs or 1/2 teaspoon dried herbs (try sage, thyme or rosemary)
2 to 3 tablespoons half and half or cream, optional
Sea salt and fresh ground black pepper to taste
In a wide skillet with sides, melt butter over medium heat. When melted and sizzling, whisk in the flour. Whisk until the flour and butter turn into a smooth paste and look medium blonde in color; about 1 minute. It smells toasty, like browned butter.  Pour in stock and whisk until smooth. Bring the gravy to a low simmer. As it simmers, it thickens and becomes glossy.  Whisk in the herbs and mushroom powder then cook at a low simmer for a minute or two. Remove from the heat then stir in half and half or cream (optional).  Taste for seasoning and adjust with salt and black pepper (we like a generous amount of pepper).  TIPS FOR USING PAN DRIPPINGS:  Substitute some or all the butter with fat left in the pan from roasting. If there are juices left in the pan, strain them then swap all or some of the stock for the pan juices. Pan drippings and juices will be well seasoned compared to the stock. When seasoning, taste the gravy first then adjust with more salt and/or pepper. If you used a stove-top safe pan such as a Dutch oven or stainless steel pan for roasting, there is no need for the skillet. Make the gravy directly in the roasting pan.