Salted Olive Crisps (Croquets Sales Aux Olives)
Salted Olive Crisps (Croquets Sales Aux Olives)
Merry Christmas!
Salted Olive Crisps (Croquets Sales Aux Olives)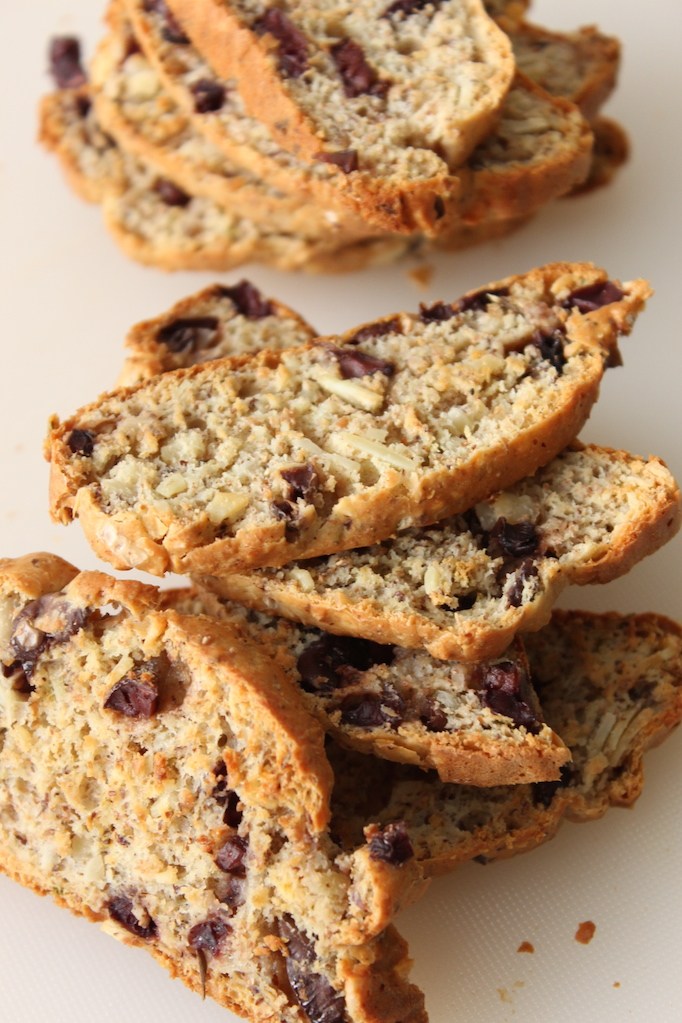 ½ C. all-purpose flour
½ C. whole wheat flour
1 tsp. granulated sugar
½ tsp. dried thyme
½ tsp. sea salt
½ tsp. baking soda
½ tsp. black pepper
1 C. buttermilk
â…" C. almonds, coarsely chopped
â…" C. pitted olives, coarsely chopped
Preheat oven to 350 degrees Fahrenheit. Lightly oil a 9-inch loaf pan and line with parchment paper. Whisk flours, sugar, thyme, sea salt, baking soda, and black pepper in a large bowl. Stir in buttermilk. Fold in almonds and olives. Pour batter into prepared loaf pan. Bake for 30 minutes. Remove from oven. Decrease oven to 325 degrees Fahrenheit. Slice loaf into ¼ inch thick slices or thinner, if possible. Lay the slices in a single layer on a parchment lined baking sheet. Bake for another 30 minutes, flipping halfway through, or until both sides are golden brown. Let cool on a wire rack.