Tomatoes Jarra Marra
Tomatoes Jarra Marra
Tomatoes Jarra Marra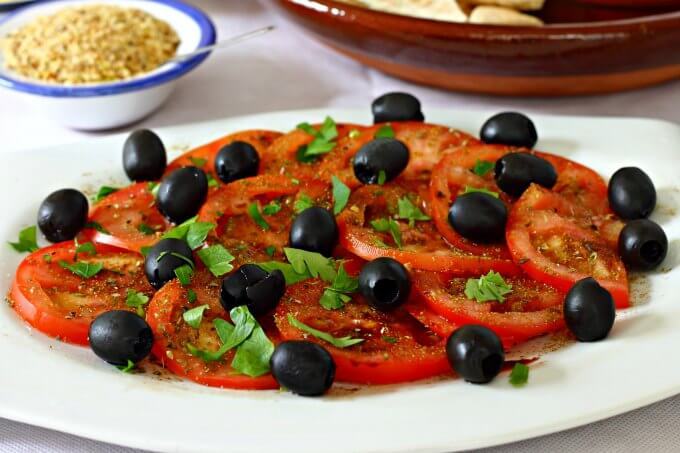 One or two tomatoes per person, sliced or quartered. For cherry tomatoes, use a small handful per person, cut in half.
Olive oil
Sherry vinegar
ground cumin
oregano (fresh or dried)
salt and pepper
black olives for garnish
parsley (fresh or dried) for garnish
Arrange the tomatoes on a platter. Drizzle with olive oil and sherry vinegar. Season with ground cumin, oregano, salt and pepper to taste. Garnish with black olives and parsley. Serve with crusty bread for sopping up the juices and dressing.