Pickled Ramps
Pickled Ramps
Clean your ramps well. They get muddy and sandy so make sure to peel the outer layer and give them a good rinse/soak. Just use the bulbs here but don't throw out the leaves! The greens are amazing in pesto or risotto, in any kind of pasta, mixed with butter to top fish. Use any combination of spices you like (allspice and juniper are nice additions).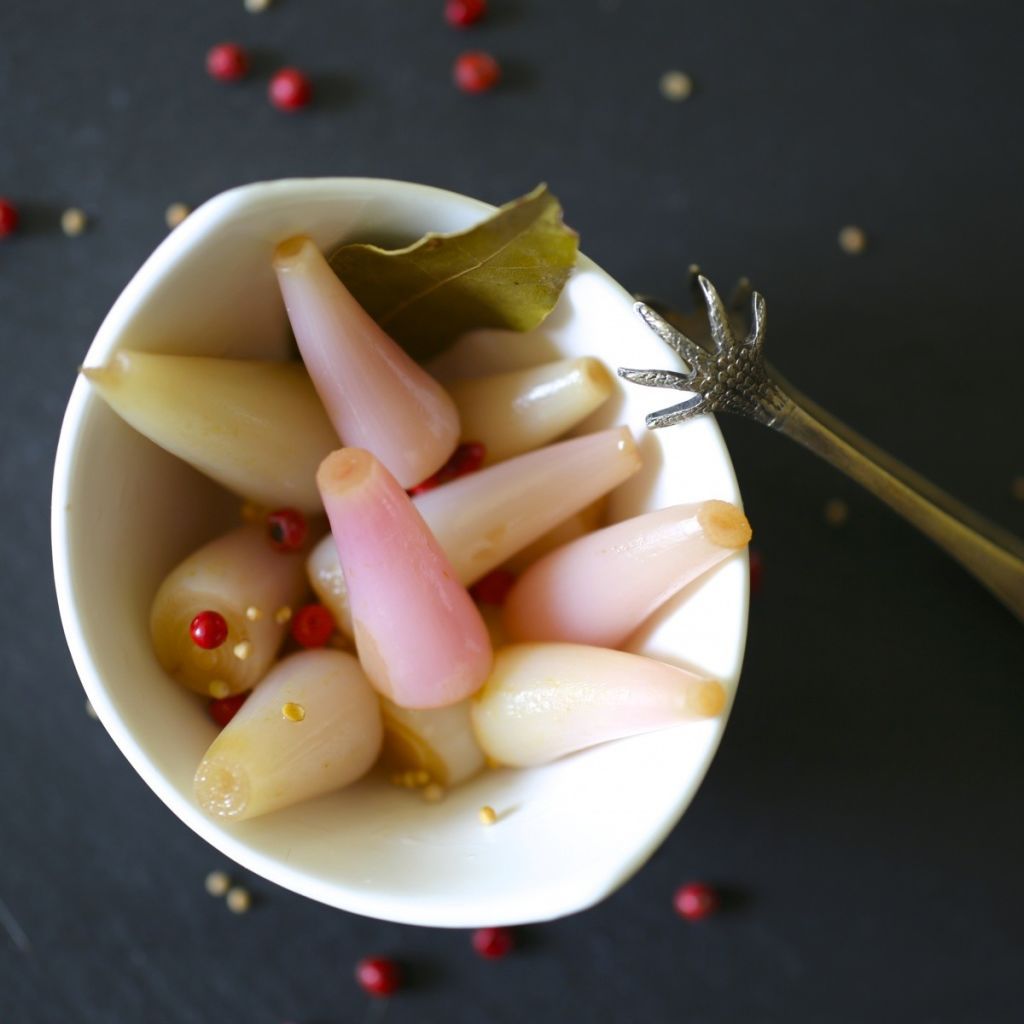 1 C. white wine vinegar
1 C. sugar
1 C. water
1 tsp. kosher salt
1 tsp. mustard seeds
1 tsp. coriander seeds
1 tsp. fennel seeds
2 tsp. pink peppercorns
1 tsp. black peppercorns
â…› tsp. hot chili flakes
2 bay leaves
1 pound ramp bulbs, cleaned and trimmed
Kosher salt for blanching
Trim the root ends off of the ramps and cut off the leaves, saving the green ends for another purpose (like pesto or risotto). Rinse the ramps well under cool, running water. Bring a 2-3 quart pot of water up to boil and add 2 tsp. salt. Drop in the ramps and cook for 2-4 minutes, depending on size) They should be tender but not mushy. Remove and shock them in ice water until cool. Drain the ramps well and place them in the jar you're going to pickle them in. In a saucepan, combine the vinegar, salt, sugar, and water and bring to a boil. Add the bay leaf and all the spices. Turn off the heat. Pour the hot vinegar mixture over the ramps in the mason jar and let cool on the counter (30 minutes or so). Then seal tightly and transfer to the refrigerator. They'll be ready to eat in a day or two. The refrigerated pickled ramps will last a few weeks to a couple of months.