Spicy Tuscan Soup
Spicy Tuscan Soup
1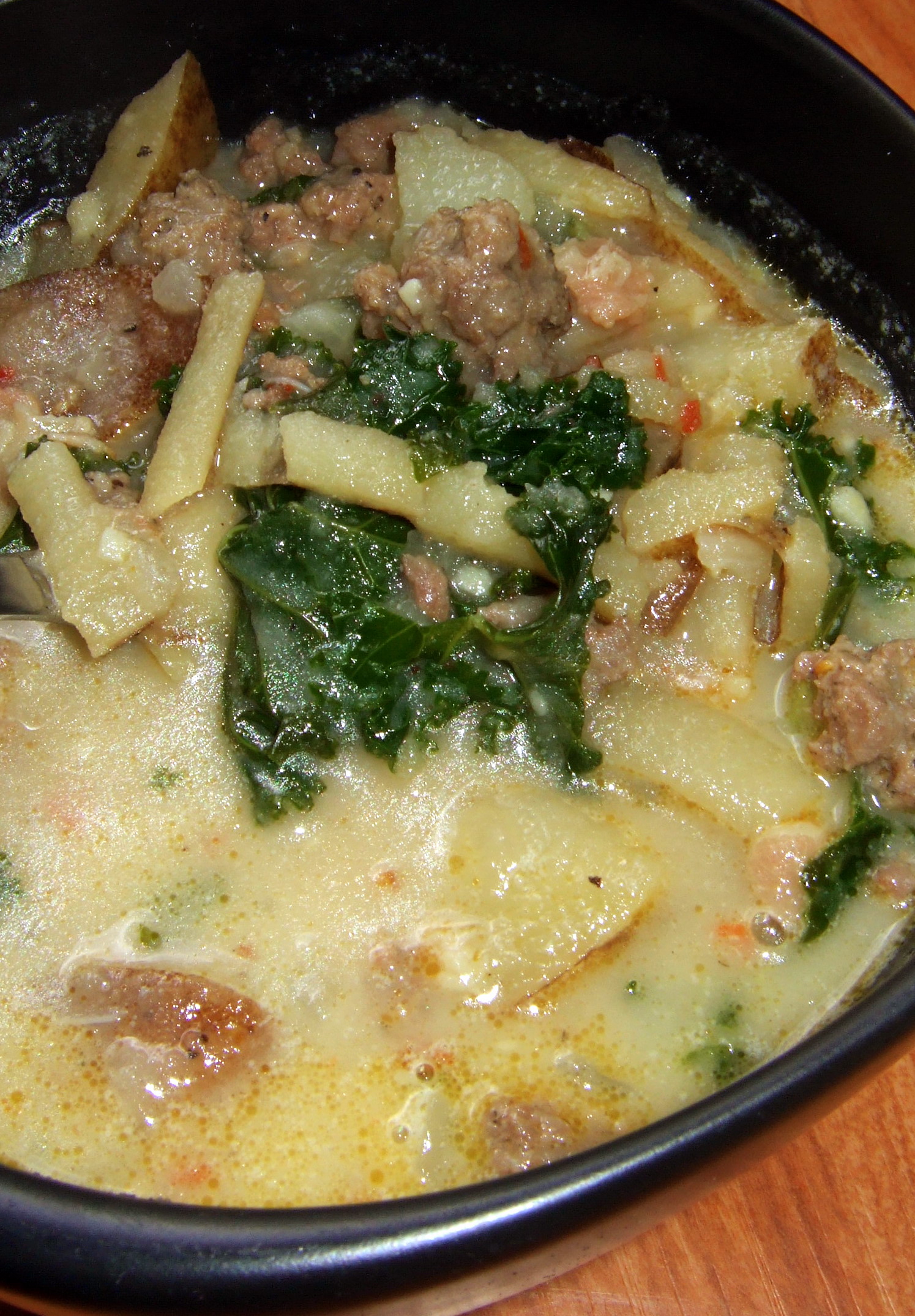 pound Spicy Breakfast Sausage
1 whole Medium Red Onion, Diced
2 slices Bacon, Diced
3 cloves Garlic, Minced
3 whole Medium Potatoes
1 quart Warm Water
3 cubes Chicken Bouillon
¼ bunches Kale, Roughly Chopped
½ cups Heavy Cream
Salt And Pepper, to taste
Crumble sausage into a Dutch oven and heat over medium-high heat until cooked through. Drain off the grease and set the sausage aside. Add onions and bacon into the Dutch oven. Reduce heat to medium and cook until onions are clear. Add minced garlic and cook for 1 minute. Slice potatoes in half lengthwise and cut into 1/4″ slices. Add warm water, bouillon cubes and potatoes to the Dutch oven and simmer for 15 to 20 minutes until potatoes are almost done. Add remaining ingredients as well as the sausage and simmer for 5 more minutes. Let cool and serve with warm garlic breadsticks. Enjoy!