Thai Style Grilled Chicken Thighs
Thai Style Grilled Chicken Thighs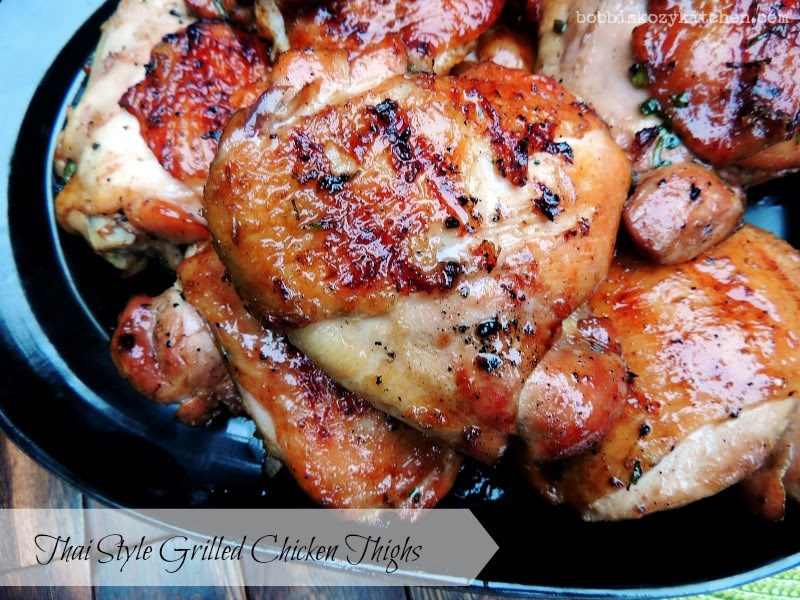 12 chicken thighs
1/3 cup chopped fresh basil
1/3 cup chopped fresh cilantro
1″ piece of ginger, grated
2 cloves garlic, minced or grated
1 serrano pepper, minced (can substitute a jalapeno if you don't want it as spicy)
1 1/2 tablespoons soy sauce
1 1/2 tablespoons fish sauce
1 1/2 tablespoons olive oil
1 1/2 tablespoons brown sugar
Combine all ingredients except chicken in a large zipper bag and mix thoroughly. Add chicken and allow to marinate at least one hour, overnight if possible. Grill chicken over medium-high heat for approximately 5 to 7 minutes per side depending on the size of the chicken thighs.