Fava (Puréed Yellow Split Peas)
Fava (Puréed Yellow Split Peas)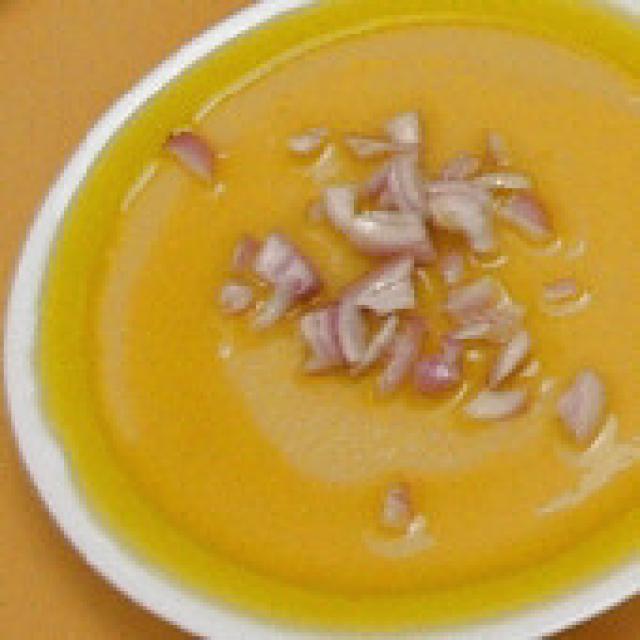 Fava is an easy dish to make and its bright yellow color is a pretty addition to any table. It can be served as an appetizer, meze, or a side dish. Fava goes particularly well with dark leafy greens, salty dishes, and fish. Look for the peas at a Greek grocer, or try an Indian market and look for yellow daal (moong).
1 lb 2 oz yellow split peas
1 small red onion, peeled
2 garlic cloves, peeled
About 1 1/2 teaspoons salt
olive oil for serving
1 large red onion, sliced, for serving
handful of capers with leaves for serving
Rinse the fava, then put into a pot and cover with cold water. Bring to a boil. Drain and give the fava a shower in a colander. Rinse out the pot, put the fava back in and add four cups of hot water. Bring to a boil, add the whole onion and garlic and simmer, partly covered, for about 30 minutes. Remove the lid and simmer over low heat, stirring from time to time, for about 30 minutes more or until all the water has been absorbed and it starts glooping on the surface. Stir in the salt to taste. Discard the onion and garlic cloves, and pulse the fava, with a hand-held blender if you have one, or in a food processor until smooth like soft mashed potato–much will have collapsed on its own and it may not even be necessary to purée. Leave it to sit for a bit, then spoon into a serving dish. Drizzle a good amount of olive oil over the top. Serve warm with the onion slices, capers, and a grinding of pepper. Note: If you have made it beforehand, you will need to add some water and beat it to thin out again to a soft creamy mash, as it will have set in a clump.