Thai Chili Dipping Sauces
Thai Chili Dipping Sauces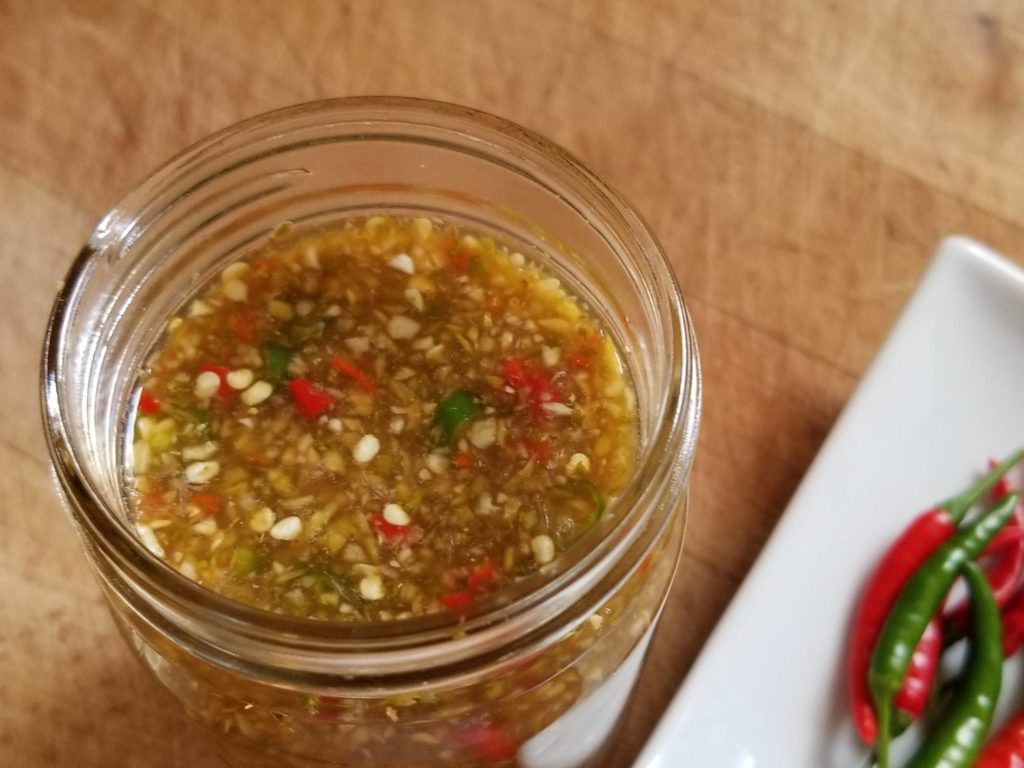 Thai Chili Dipping Sauce
This is a multipurpose sauce that is easy to make and has a usual spot on the Thai dining table. It helps add extra tastes of salty, sour, sweet, and spicy to any dish. It also can be a sauce for a number of fried or barbecued dishes.
3 T. Soy Sauce
3 T. Lime Juice
1 T. Sugar
1 T. Thai Chilis, minced
1 T. thinly sliced or minced Garlic
1 T. thinly sliced or minced Shallots
1 T. chopped Cilantro
1 T. chopped Green onions
Combine all ingredients and mix well.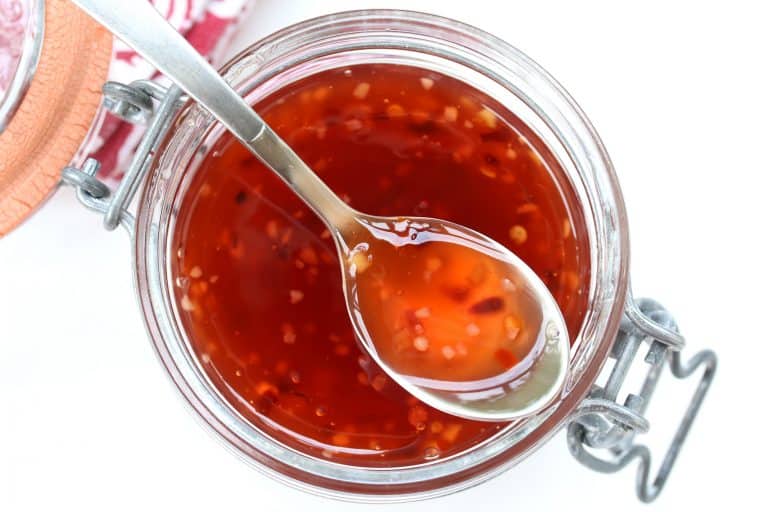 Thai Chili Sweet Soy Dipping Sauce
This is a more elaborate multipurpose sauce that goes well with grilled or fried dishes, such as grilled mushrooms and eggplants, corn fritters, or fried sweet potatoes. Its flavor is more complex with domineering sweet and sublime ginger. Its chili heat can be easily adjusted by the amount of red chili sauce added. This sauce can be prepared in a large batch and stored in the refrigerator. It should keep about two weeks.
1/2 cup soy sauce
3/4 cup packed brown sugar
1 T. finely diced onions
2 T. tomato paste
2 T. rice vinegar or distilled white vinegar
2 T. finely diced fresh ginger
1 T. red chili sauce [sambal olek] or Tabasco, more or less to taste
Combine the soy sauce and sugar in a small saucepan. Place over medium heat and cook for 7-10 minutes or until the sugar is dissolved and the mixture thickens. Remove from the heat and let
cool. Stir in the onions, tomato paste, vinegar, ginger, and red chili sauce. Serve on the side with grilled and satay dishes.