Instant Pot Avocado Eggs or Instant Pot Stuffed Avocado Baked Eggs
Instant Pot Avocado Eggs or Instant Pot Stuffed Avocado Baked Eggs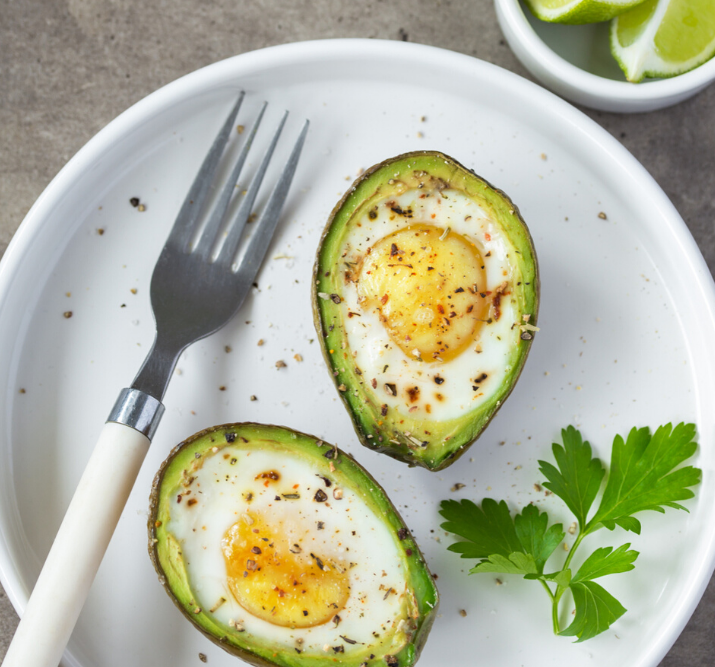 Instant Pot Avocado Eggs
1 avocado
2 large eggs
2 T. grated sharp Cheddar cheese Kosher salt and freshly ground black pepper
1 C. water
1 T. chopped fresh cilantro (optional)
Hot sauce or salsa (optional)
Halve the avocado and remove the pit. Use a spoon to scoop out one-quarter of the avocado flesh to make the hole in the center large enough to hold the egg. (I enjoy the excess avocado as a chef's treat… snacking while cooking is so satisfying.) Crack an egg into each avocado well. Top each avocado egg with a sprinkling of cheese, and salt and pepper to taste. Pour the water into the Instant Pot and set the rack inside. Gently set the avocado halves on the rack. Cover, choose the "egg" setting, and cook for 2 minutes.. For runny yolks, quick-release the pressure. For firm yolks, let the pressure release naturally for 5 minutes, then quick-release the remaining pressure. Move each avocado half to a plate and top with cilantro and your favorite hot sauce or salsa, if desired.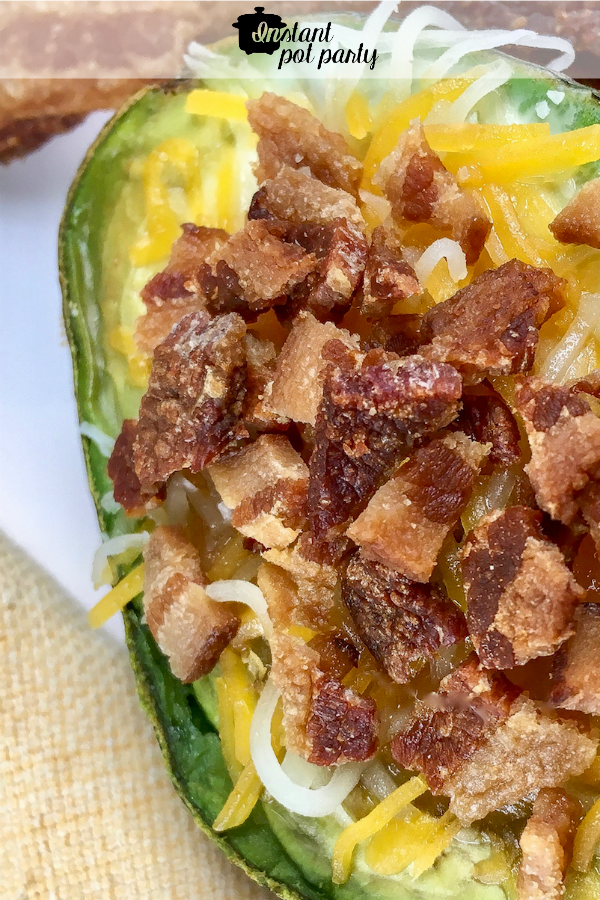 Instant Pot Stuffed Avocado Baked Eggs
2 large ripe avocados
4 medium eggs
Sea salt and black pepper to taste
½ c. Cheddar Jack Cheese shredded
1/2 c. bacon crumbles
Optional Garnish:
chives or green onions green parts only, sliced thin
Cut avocados in half lengthwise and remove the pits. Use a spoon to carefully remove some of the avocado flesh around the pit to create more space for the egg. Reserve removed flesh for another use (or smash, season with salt and pepper to taste, and top each baked avocado half with a spoonful before serving). Place the avocado halves into the steaming basket. Add 1 C. of water to the Instant Pot. Lower the steaming basket with the avocados into the pressure cooker. Crack one egg into a measuring C. with a pour spicket and then carefully transfer the egg into one of the prepared avocado halves. Repeat this process with the remaining avocado halves and eggs. Season each with salt and black pepper, to taste. Top each avocado half with shredded Cheddar Jack cheese and crispy bacon pieces. Place the lid on the Instant Pot and lock it in place. Make sure that the vent is sealed. Cook on "Manual/High" for 4 minutes. Once done cooking quick release the pressure before unlocking the lid. Remove the avocados from the pressure cooker and garnish with chives or sliced green onions, if desired.