Herbed Ricotta Dip
Herbed Ricotta Dip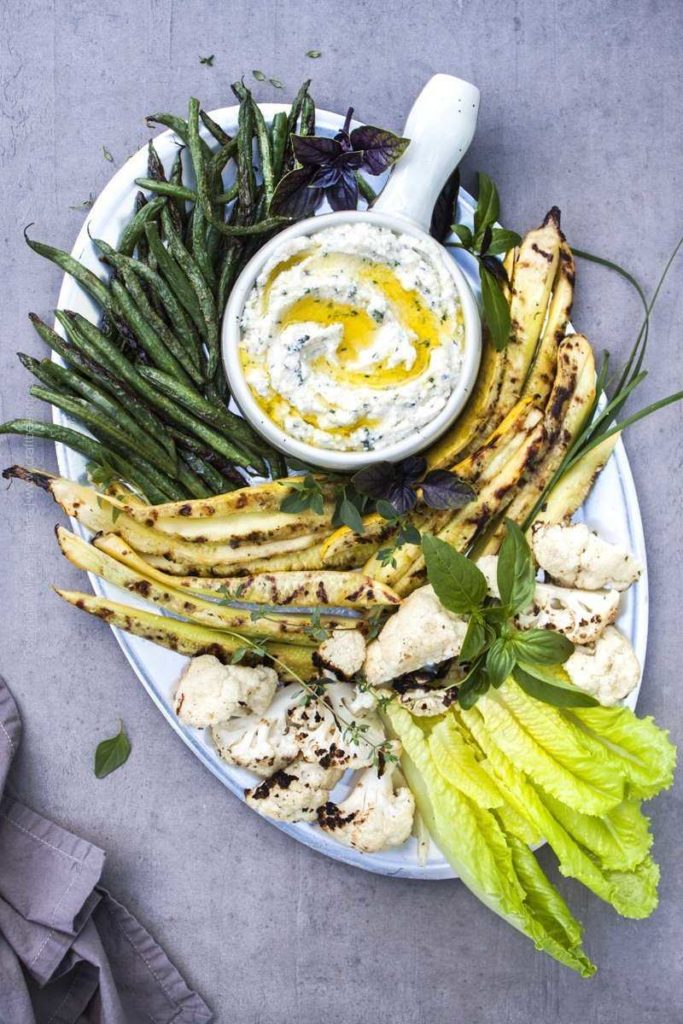 Herbed Ricotta Dip
2 cups ricotta cheese
1 clove garlic
2 tbsp extra virgin olive oil plus more to drizzle over dip when served
1 tsp. coarse salt
1/2 tsp. white pepper
1/2 lemon (zest of) and 1 tbsp of the juice
1 bunch fresh herbs (such as oregano, thyme, basil, dill, chives, garlic chives, mint etc.) or 1 heaping tbsp dried herbs (Italian mix or Herbs de Provence)
1-2 cured anchovy fillet (optional)*
1-2 preserved lemon rinds, thin strip(s) (optional)*
Mince the garlic and finely chop the fresh herbs. If using anchovy and/or preserved lemon rind, press into a paste using a small fork or pestle and mortar.
Place the ricotta in a mixing bowl and add the rest of the ingredients. Mix and taste to assess flavor. Adjust herbs, olive oil, seasoning to taste, transfer to a serving dish and drizzle with a bit of olive oil before serving.  *These two ingredients if mashed into a paste and folded into the dip add umami depth and really boost the flavor base of the dip. Feel free to increase the quantities to taste.
Other optional ingredients: sun dried tomatoes, roasted garlic, smoked paprika, olive tapenade, grated Parmesan or Pecorino.
Yield: 6 servings
Calories: Â 218
Fat: 15g
Fiber: 1g