Herb Whipped Cream Cheese
Herb Whipped Cream Cheese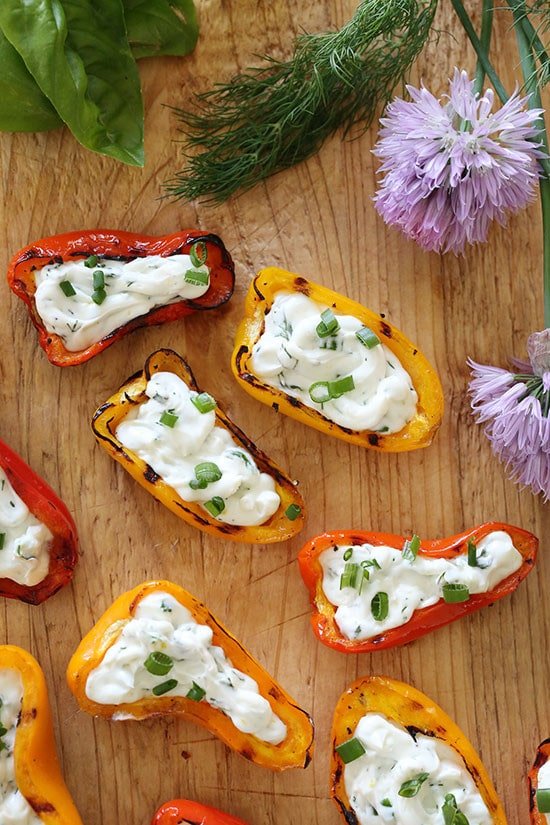 Herb Whipped Cream Cheese
8 oz [230 g] cream cheese, at room temperature
2 T. milk
1/4 tsp. kosher salt
1/4 tsp. freshly ground black pepper
2 T. chopped fresh basil leaves
2 T. chopped fresh chives
1 T. chopped fresh dill
1 tsp. grated lemon zest
Place the cream cheese, milk, salt, and pepper in a food processor. Process until the mixture is whipped and creamy, about 30 seconds. Add the basil, chives, dill, and lemon zest and pulse to combine.
ROASTED GARLIC AND HERB: Replace the lemon zest with several cloves of smashed roasted garlic.
MAPLE CINNAMON: Replace 1 Tbsp of the milk with maple syrup and add 1/4 tsp of cinnamon in place of the lemon zest and herbs.