Casserole Queens Dill Bread
Casserole Queens Dill Bread
Casserole Queens Dill Bread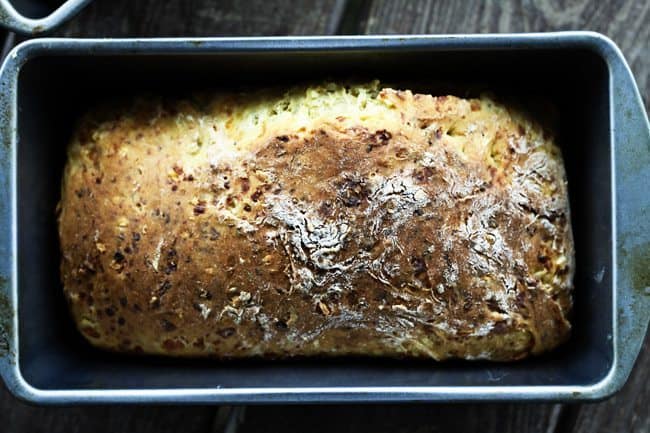 The recipe calls for a casserole dish, but we love using our cast-iron skillet. It gives the bread a more rustic feel—so homey and comforting. The incorporation of dill seed gives each wedge a delightfully herbal pop, making it a nice complement to most any meal.
Cooking spray
¼ C. (½ stick) unsalted butter
2 C. small-curd cottage cheese
½ C. whole milk
2 (¼-ounce) packages dry yeast
4 to 4½ C. all-purpose flour
¼ C. sugar
1 small onion, finely chopped
2 large eggs
4 tsp. dill seed
2 tsp. salt
½ tsp. baking soda
Spray a 9 × 13-inch casserole dish with cooking spray. In a medium saucepan set over medium heat, melt the butter. Remove the pan from the heat and stir in the cottage cheese and milk. Sprinkle the yeast over the mixture and gently stir to dissolve. Let sit for 10 minutes. In a large bowl, mix together the flour, sugar, onion, eggs, dill seed, salt, and baking soda. Add the yeast mixture to the flour mixture and mix just until incorporated. Don't overwork. Cover the bowl with a damp towel and let the dough rise for 1 hour. Punch down the dough and transfer it to the prepared casserole dish. Cover and let rise for 40 minutes. Preheat the oven to 350°F. Uncover the dish and bake the bread for 30 to 40 minutes or until golden brown.