Parmesan Roasted Acorn Squash
Parmesan Roasted Acorn Squash
Parmesan Roasted Acorn Squash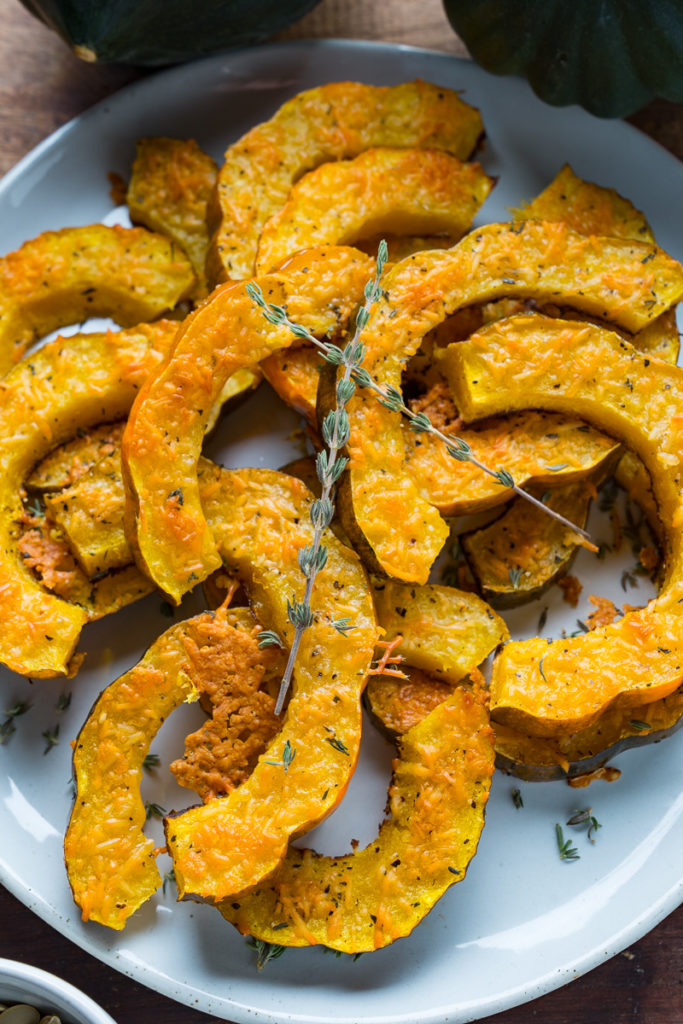 1 acorn squash, washed, cut in half, scooped and cut into 1/2 inch thick crescents
1 T. oil
1/4 tsp. thyme, finely chopped
1/4 tsp. salt
1/4 tsp. pepper
1/4 C. parmigiano reggiano (parmesan cheese), grated
Toss the acorn squash crescents in the oil, thyme, salt, and pepper, lay in a single layer in a greased baking sheet and sprinkle on the parmesan cheese. Roast in a preheated 400F/200C oven until the squash is tender and the cheese has melted, about 15-20 minutes.
Option: Use a garlic infused oil or add 1/4 tsp. garlic powder to the seasoning.
Option: Add lemon zest to the seasoning or hit the squash with a splash of lemon juice after roasting!
Yield: 8 servings
Calories: 51
Fat: 2g
Fiber: .8g