Ramen Salad with Cabbage & Carrots
Ramen Salad with Cabbage & Carrots
Ramen Salad with Cabbage & Carrots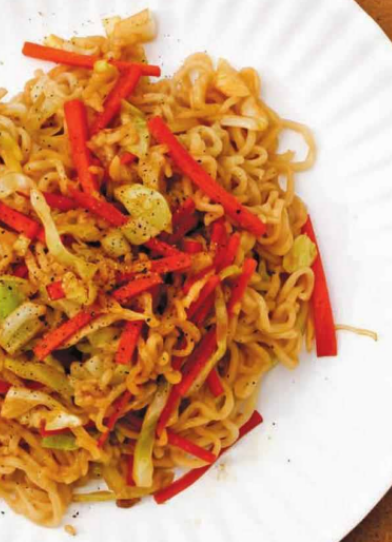 This dish is just as delicious the next day, served cold. Don't throw away your leftovers!
1 package ramen noodles
2 C. water
2 tsp. sesame soy dressing
1/2 C. shredded cabbage
1/4 C. shredded carrots
Bring the water to a boil over high heat. Add the ramen noodles and cook until al dente (about 5 minutes). Drain the noodles in a colander and set them aside. Return the pot to medium heat. Add the sesame soy dressing to the pot and then add the cabbage and carrots. Cook until the vegetables have softened slightly (about 3 minutes). Add the noodles back to the pot and toss to combine.