Crockpot or Instant Pot Mongolian Beef Meatballs
Crockpot or Instant Pot Mongolian Beef Meatballs
Crockpot or Instant Pot Mongolian Beef Meatballs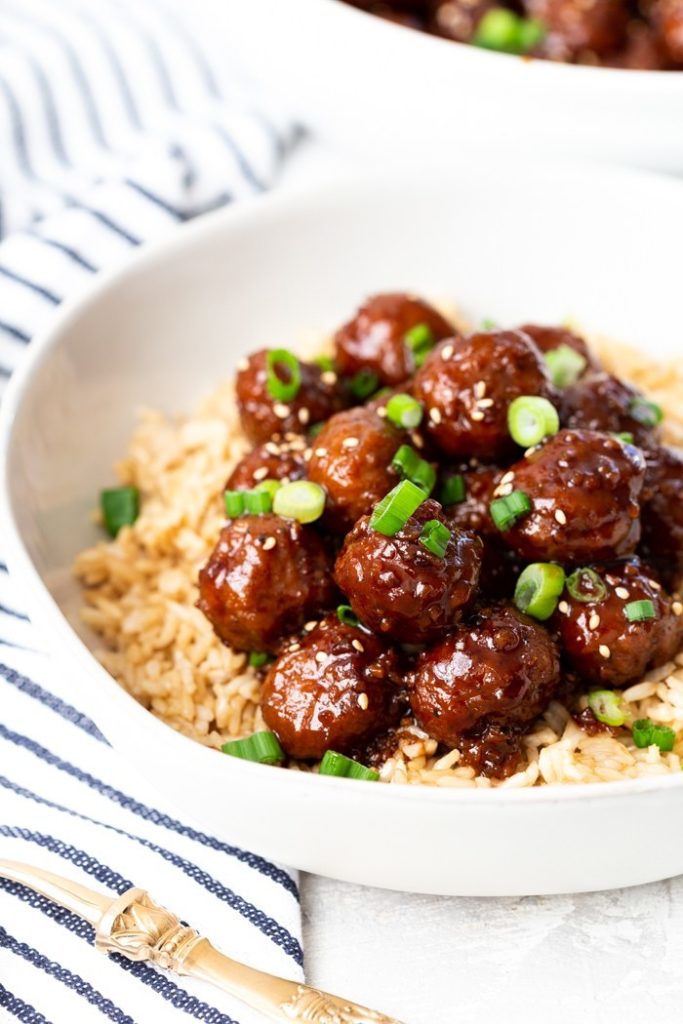 Sauce:
2 tsp. sesame oil
2 T. garlic minced
2 T. ginger paste
1 C. low sodium soy sauce
2 tsp. sriracha
1 1/2 C. water
1 C. brown sugar
¼ C. hoisin sauce
3 T. oyster sauce
½ tsp. black pepper
60 homestyle meatballs
1 C. green onions sliced
2 T. toasted sesame seeds
Instant Pot Directions: In a large bowl mix all sauce ingredients together and stir well. Add frozen meatballs to an instant pot liner and pour sauce over the top. Place lid on instant pot and lock into place, set valve to sealing. Cook on manual pressure for 10 minutes Quick release pressure Remove lid, and hit the "cancel" button, then hit the "sauté" button Cook on "sauté" mode, stirring regularly, to reduce the sauce, cook until it reaches desired thickness, 5-10 minutes Once desired thickness is reached for the sauce, remove from instant pot to serving dish, and garnish with toasted sesame seeds and green onions Serve immediately over cooked brown rice.
Slow Cooker Instructions: Add all sauce ingredients to the slow cooker and stir well.  Thaw pre-cooked meatballs, or partially thaw them. Or use fresh (raw) meatballs. Add meatballs to the slow cooker, and cover with a lid.  Cook on high 1.5 – 2 hours (for thawed cooked meatballs) or low for 4 hours. If using raw meatballs, increase cooking time to 2-3 hours on high and 5-6 hours on low.  If when cooking time is up, sauce has not reached desired thickness (unlikely), reduce sauce by cooking it over medium-high heat on a stove top.  When done cooking, garnish with sesame seeds and green onions