Cheesy Biscuits
Cheesy Biscuits
Cheesy Biscuits
These use coconut flour, so they are chewy and dense.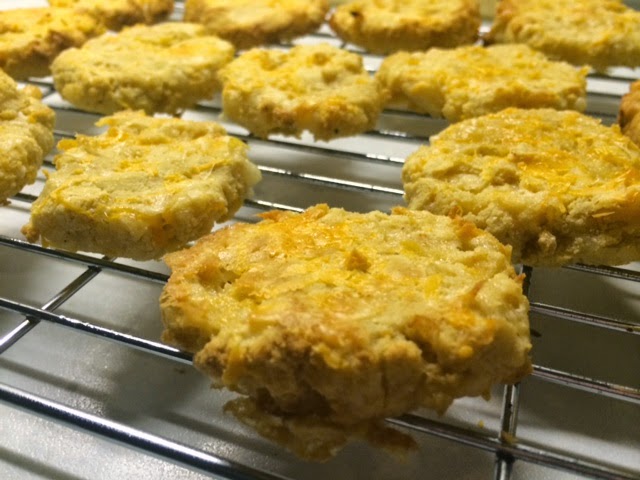 1/2 C. almond meal, hempseed meal or another nut meal
3 eggs
4 T. butter, melted
a good grind or two of salt
generous shake of chili flakes or paprika
2 C. grated Cheddar cheese
½ – 3/4 C. coconut flour, sifted
chopped cherry tomatoes and basil leaves, to serve
Preheat the oven to 4000 F and line a baking pan with parchment paper. Blend the almond meal, eggs, butter, salt, chili flakes and cheese. Add 1/2 C. of the coconut flour and knead the dough until moist and the consistency of Play-Doh. Add a little more flour if necessary. If the dough seems too dry, add another egg, extra melted butter or a little coconut water. Form the dough into walnut-sized balls and put on the pan. Flatten each ball until V2 in. thick (or less if you want thin crackers). Bake for 15 minutes, until golden and crisp, turning once. Serve with chopped cherry tomatoes and basil leaves.