IQS Clean Bitters Bowl
IQS Clean Bitters Bowl
IQS Clean Bitters Bowl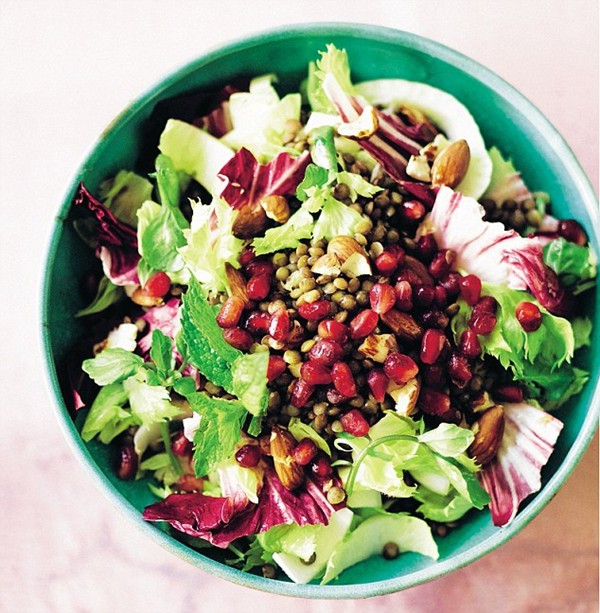 2 handfuls of chopped radicchio, red endive, and/or red cabbage
1/2 C. thinly sliced fennel or radish
1 celery stalk and leaves, thinly sliced
Small handful of mint or cilantro leaves, torn
1/4 avocado, chopped
2 T. Powerhouse Dressing (see recipe below)
1/2 C. cooked brown lentils
Smashed almonds, to serve
Toss together the radicchio, red endive, and/or red cabbage with the fennel or radish, celery and mint or cilantro. Add the avocado, dressing, and lentils, and top with almonds.
IQS Powerhouse Dressing
1/3 good acid (kombucha, apple cider vinegar, lemon juice)
1 C. oil (olive, avocado, or walnut)
1 tsp. sea salt
1 clove garlic, minced
1 T. finely chopped fresh soft herbs such as basil, tarragon, or chives and/or 1 tsp. Dijon mustard, group allspice, or ground cloves
Place all the ingredients in a large jar, seal with a tight-fitting lid, and shake until well combined. Keep in the fridge for 1–3 weeks.