Spot Prawns with Garlic, Sorrel, and White Wine
Spot Prawns with Garlic, Sorrel, and White Wine
Spot Prawns with Garlic, Sorrel, and White Wine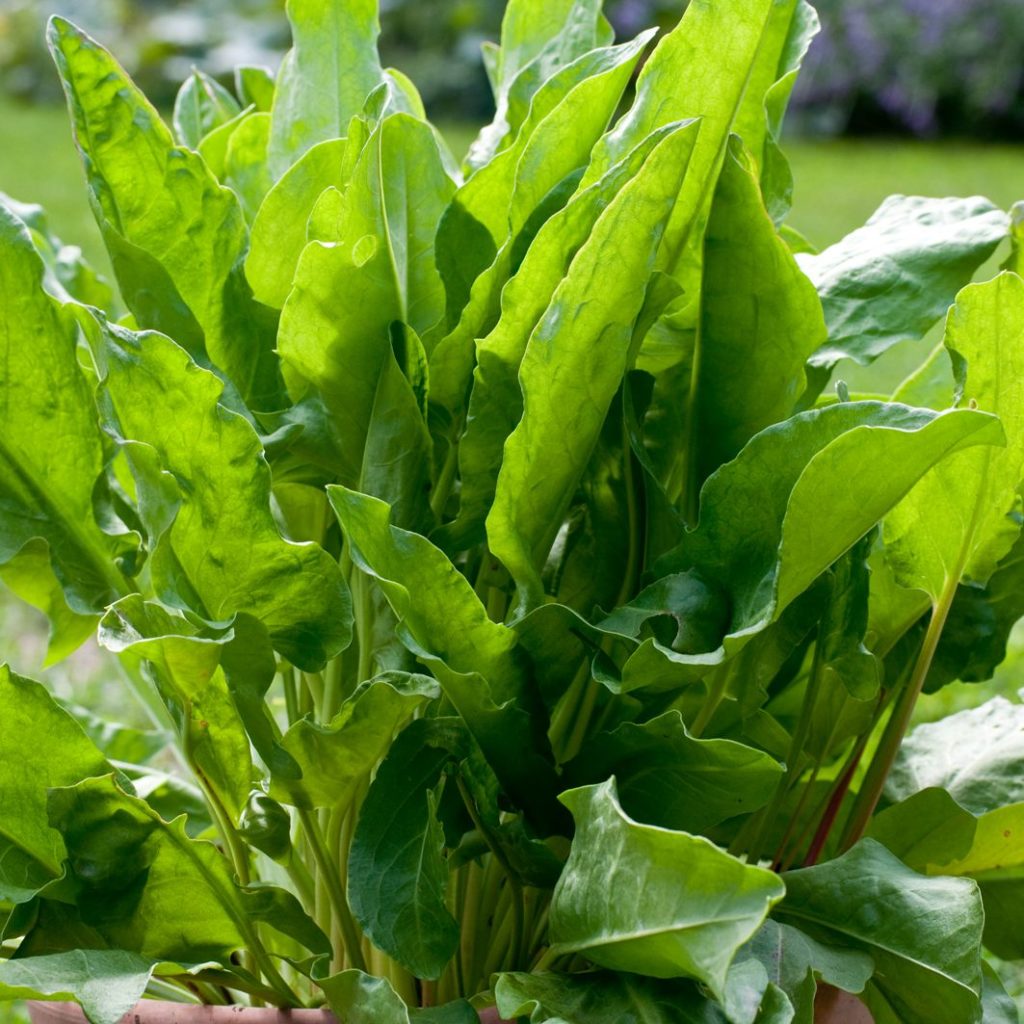 Lemony sorrel brightens the flavor of spot prawns, large shrimp that can be served with the head and tail on or peeled. To remove the shell, use scissors to cut down the back to the tail tip. Like all shrimp, prawns only take a minute or two to cook, and after that can become tough. Millet provides a fluffy bed that soaks up the sauce. Start this recipe the night before serving so that the millet can soak.
1 C. millet, soaked in cold water for 1 to 12 hours and drained
1/2 C. almonds, coarsely chopped
7 T. olive oil
Salt and freshly ground black pepper
2 shallots, thinly sliced
1 bunch green Swiss chard, stems removed and coarsely chopped
1 bunch sorrel, trimmed
1/4 C. white wine
1/4 C. vegetable or chicken stock
1 1/4 lb. spot prawns, peeled, deveined, and thawed
2 cloves garlic, minced
1/2 tsp. red pepper flakes
1 T. unsalted butter
In a saucepan or teakettle, bring 2 C. water to a boil. In a separate saucepan, heat the millet over medium heat, stirring frequently, until it is mostly dry. Stir in the almonds, 3 T. of the olive oil, and 1 1/2 tsp. salt. Add the boiling water to the millet. Decrease the heat and simmer, covered, for 30 minutes. Turn off the heat and let the millet rest, covered, for 5 minutes. Fluff with a fork and set aside. Heat a skillet over medium-high heat and add 2 T. of the olive oil. Add the shallots and cook until they begin to brown, then add the chard and sorrel and cook until slightly wilted, about 1 minute. Add the wine and stock and bring to a boil. Decrease the heat slightly and simmer, uncovered, for 5 minutes, to let the liquid reduce and thicken. Season to taste with salt. Transfer the greens and cooking liquid to a large bowl. Heat the skillet over high heat and add the remaining 2 T. olive oil. Add the prawns and cook for 1 minute, undisturbed, until the bottoms turn pink. Season the prawns with salt. Add the garlic and red pepper flakes and cook for 1 minute, stirring constantly. Add the greens to the prawns and cook everything together for 30 seconds. Turn off the heat and stir in the butter. Taste and season. To serve, put a few heaping spoonfuls of millet on each plate, followed by the prawns. Pour the sauce over the top and season with pepper.