Kale with Bacon and Chestnuts
Kale with Bacon and Chestnuts
Kale with Bacon and Chestnuts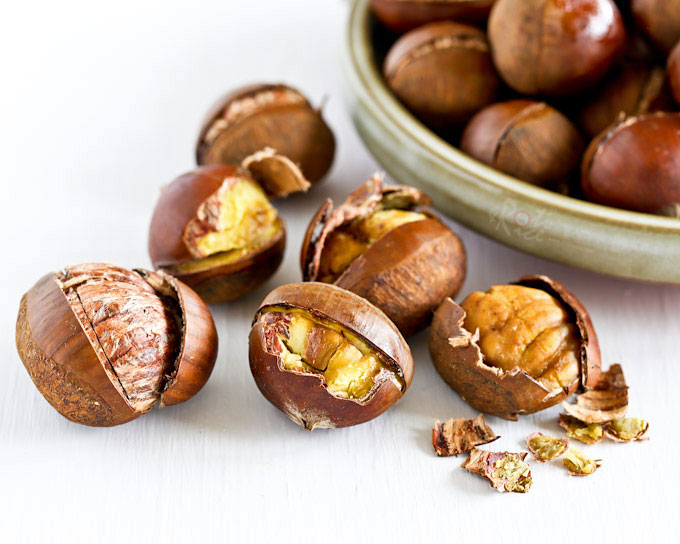 This is a perfect Christmas-dinner side dish, especially for people who avoid Brussels sprouts. It also makes an excellent accompaniment to roast partridge or pheasant or can be served with a fried egg for supper.
1 1/2 pounds curly kale (or cavolo nero, or savoy or other winter cabbage)
2 T. canola or olive oil
6 ounces bacon, finely chopped
6 ounces peeled cooked chestnuts, coarsely chopped
1 T. unsalted butter
Sea salt and freshly ground black pepper
Remove the tough stalks from the kale or other greens and coarsely shred the leaves. Cook the kale in a large saucepan of boiling salted water for 3 to 4 minutes, until tender, then drain well and let stand to steam off excess moisture. Meanwhile, heat a large frying pan, add the oil, then the bacon, and fry over medium heat until it is just starting to become crisp. Toss the chestnuts into the pan, stirring well so they absorb the hot bacon fat. Add the kale, along with the butter and some salt and pepper. Toss well and serve right away.