Instant Pot Goat Cheese & Mushroom Frittata
Instant Pot Goat Cheese & Mushroom Frittata
Instant Pot Goat Cheese & Mushroom Frittata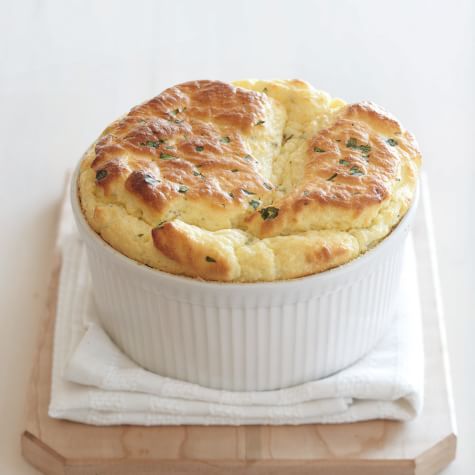 1 T. unsalted butter, plus more for the soufflé dish
5 T. grated Parmesan cheese
1 T. extra-virgin olive oil
8 ounces cremini or white mushrooms, thinly sliced
2 garlic cloves, minced
2 T. finely chopped fresh sage
2 tsp. finely chopped fresh thyme
1 tsp. kosher salt
9 large eggs
1/2 C. whole milk
2 T. all-purpose flour tsp.
¼ tsp. freshly ground black pepper
3 ounces soft goat cheese (or grated hard cheese like cheddar)
Butter a porcelain or ceramic (not glass) 7-inch soufflé dish and dust the sides with 2 T. of the Parmesan. Set aside. Using the sauté function, melt the 1 T. butter and the oil in the pressure cooker pot. Add the mushrooms and cook, stirring occasionally, until browned, about 7 minutes. Stir in the garlic, sage, and thyme and cook until the mushrooms are tender, another 2 minutes. Scrape into a small bowl, sprinkle with V4 tsp. of the salt, and set aside until cool, 3 to 5 minutes. In a large bowl, whisk together the eggs, milk, flour, pepper, and the remaining 3A tsp. salt. Stir in the cooled mushrooms and goat cheese, then scrape into the prepared souffle dish. Cover the dish with aluminum foil. Pour 1 1/2 C. water into the pressure cooker (no need to wash it out first). If your steamer rack has handles, place the souffle dish on the rack and lower everything into the pressure cooker pot. If your rack does not have handles, first place the rack in the pot, then lower in the souffle dish using a homemade sling. Lock the lid into place and cook on high pressure for 25 minutes. Let the pressure release naturally for 10 minutes, then manually release the remaining pressure. Carefully remove the dish from the pressure cooker, using the sling or oven mitts. Remove the foil. Heat the broiler. Sprinkle the remaining 3 T. Parmesan cheese over the frittata, then broil until it is golden brown, 2 to 3 minutes. Let it sit for 5 minutes before serving.