Classic American Meatloaf
Classic American Meatloaf
Classic American Meatloaf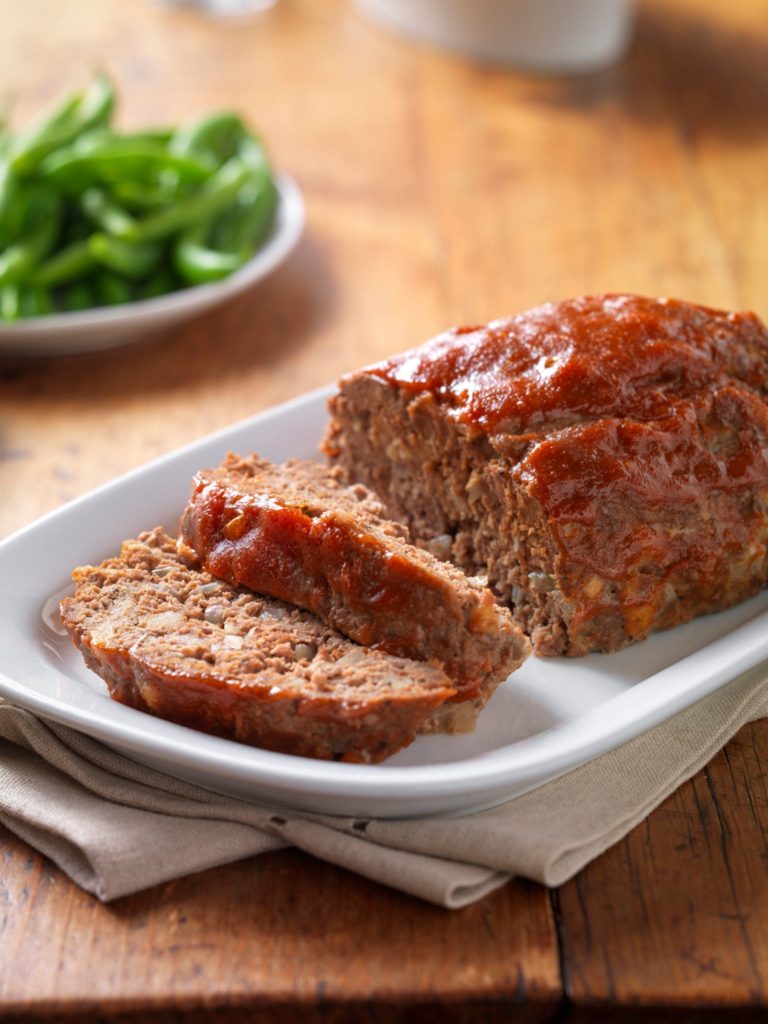 2 tablespoons extra-virgin olive oil, plus more for baking dish
1/2 cup finely chopped scallions (white and green parts)
1/4 cup grated carrots
1/4 cup finely chopped onion
1 teaspoon dried thyme
1 teaspoon ground cumin
1/2 teaspoon sweet paprika
1/2 teaspoon garlic powder
1/2 teaspoon onion powder
1/2 cup ketchup
2 teaspoons gelatin
2 pounds ground beef chuck
1/2 pound ground pork
2 large eggs, beaten
1/2 cup dried bread crumbs
Kosher salt and freshly ground black pepper
Glaze:
1/2 cup ketchup
1 teaspoon Worcestershire sauce
1/2 teaspoon dry mustard
To make the meatloaf: Preheat the oven to 375 degrees F. In a small skillet, heat the oil over medium heat. Add the scallions, carrot and onion and cook until softened, about 10 minutes. Add the thyme, cumin, paprika, and garlic and onion powders. Cook until fragrant, about 1 minute. Scrape into a large bowl and let cool completely. Meanwhile, heat the ketchup in the microwave until just warm to the touch. Sprinkle the gelatin over the ketchup and whisk to remove clumps. Add to the cooled vegetable mixture, then add the beef, pork, eggs, and bread crumbs. Season with salt and pepper and mix just to combine. Coat a 9×13-inch baking dish with oil and form the meat mixture into a loaf. To make the glaze: In a measuring cup, stir together the ketchup, Worcestershire, and mustard. Brush a little glaze on the meatloaf and bake until the internal temperature reaches 160 degrees F, about 1 hour 15 minutes, brushing three or four times with the glaze until you've used it all. Let meatloaf rest at least 15 minutes before slicing.