Healthy Sheet Pan Greek Chicken & Veggies
Healthy Sheet Pan Greek Chicken & Veggies
Healthy Sheet Pan Greek Chicken & Veggies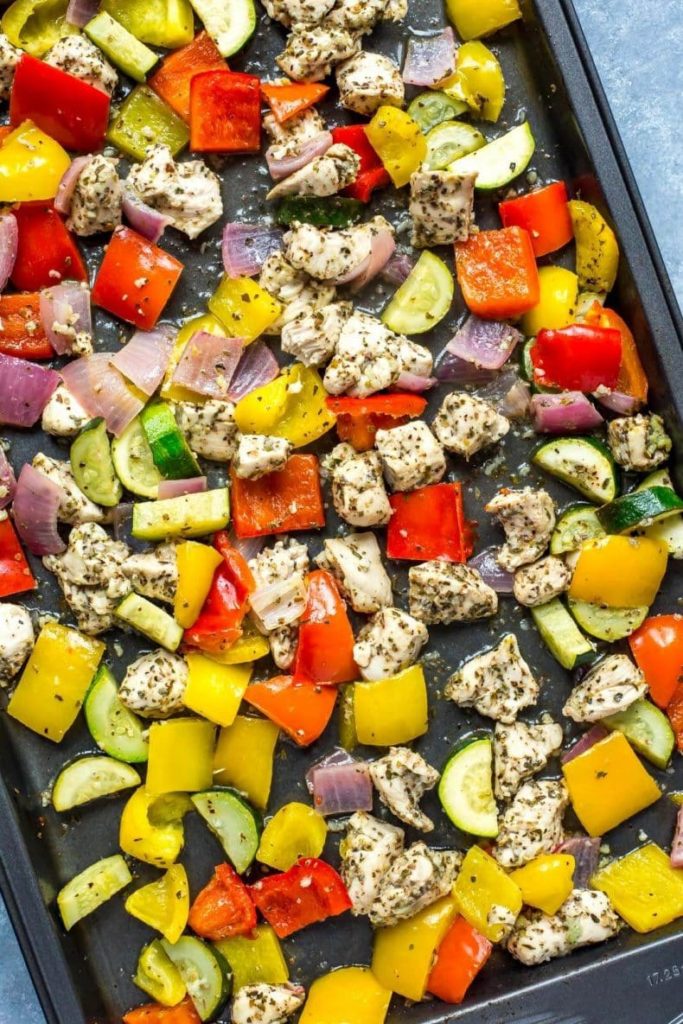 4 5oz chicken breasts, cut into small cubes
2 cups bell peppers any colors, cut into squares or slices
1 medium red onion cut into squares or slices
1 cup of zucchini broccoli, mushrooms , diced sweet potatoes or plum tomatoes (optional)
4 cloves garlic minced
2 T. olive oil
2 T. fresh lemon juice
1 tsp. dried oregano
1 tsp. dried basil or thyme
1 tsp. kosher salt
1/2 tsp. black pepper
Pre-Heat oven to 450F. Arrange chicken and veggies on a large sheet pan to create a rainbow pattern.
In a small bowl, combine all the ingredients for the marinade. Brush mixture onto chicken and veggies or toss chicken and veggies in mixture. Bake for 15-20 minutes or until veggies are charred and chicken is tender. Remove from oven and cool for 5 minutes before serving.
Serve on rice, quinoa, with pita & tzatziki or alone with a fork.