Bacon Jam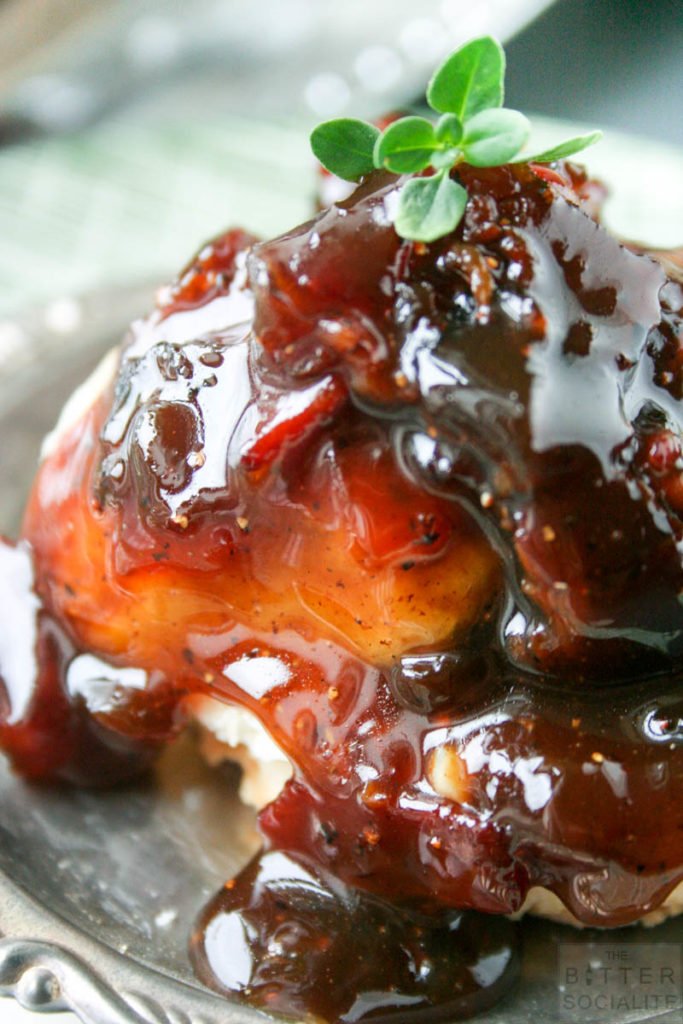 1 lb. bacon
1 cup onion, chopped
1 cup dark corn syrup or sorghum
1 1/2 cup dark brown sugar
1/4 cup bourbon
1 tablespoon balsamic vinegar
1Â  tablespoon coarse black pepper
For Serving:
8 ounces mascarpone cheese
1 tablespoon tarragon, finely chopped
In a large pan or skillet, combine bacon and onion over medium-high heat. Cook until bacon is brown/crispy and onions are translucent, about 8-12 minutes. Add a couple tablespoons of bourbon to the pan and stir, scraping up the bits of bacon from the bottom of the pan. Reduce heat to low. In a medium bowl, combine all remaining ingredients. Stir well to combine. Transfer contents to the bacon mixture in the pan. Bring to a low simmer and cook until jam thickens, stirring frequently, 5-8 minutes. Thickness can be determined by observing drips from the stirring spoon. Remove from heat and serve hot. Whip together mascarpone cheese with tarragon. Spread onto the baguette or biscuit before topping with bacon jam.