Bacon & Berry Kale Salad with Honey Lemon Vinaigrette
Bacon & Berry Kale Salad with Honey Lemon Vinaigrette
Bacon & Berry Kale Salad with Honey Lemon Vinaigrette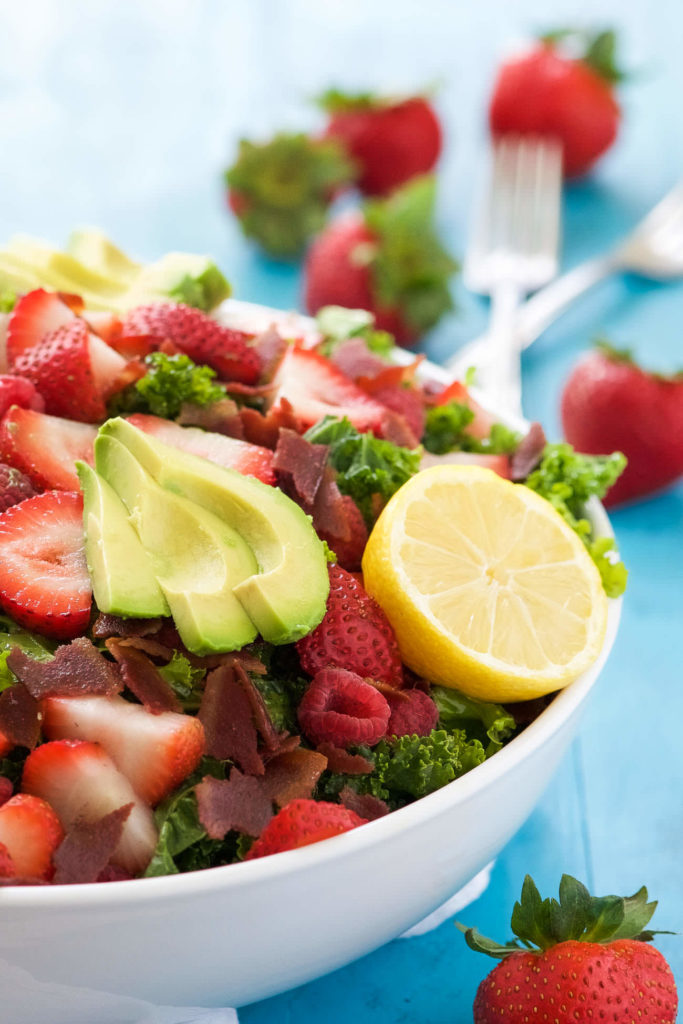 Honey Lemon Vinaigrette:
2 T. extra virgin olive oil
1 T. white wine vinegar
1 T. lemon juice
1 T. honey
1/4 tsp. salt
1/4 tsp. pepper
Salad:
6 C. chopped kale
2 C. sliced strawberries
2 C. raspberries
1/2 pound cooked turkey bacon (or regular bacon)
2 small avocados, halved, pit removed, then sliced
Honey Lemon Vinaigrette: In a small blender or food processor, combine the ingredients for the vinaigrette: oil, vinegar, lemon juice, honey, salt, and pepper. Set aside. Salad: In a large mixing bowl, combine the kale with the dressing. Massage the kale to soften. Add the strawberries, raspberries, and bacon. Cover and refrigerate until ready to serve. When ready to serve, top with sliced avocado.