Prime Rib Roast
Prime Rib Roast
Prime Rib Roast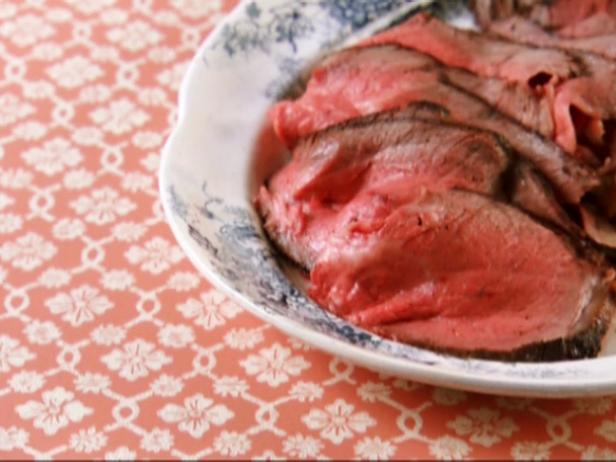 1 (3 to 4-lb.) bone-in rib-eye roast
Kosher salt and freshly ground black pepper
1/4 C. olive oil
Gravy:
1 large shallot, finely chopped
1/2 bottle drinking red wine, such as Malbec
5 C. beef stock
Preheat oven to 400 degrees F. Using a heavy hand, season rib-eye roast with salt and pepper on all sides. Heat olive oil in a large Dutch oven or a roasting pan. Place beef in hot pan and sear until deep golden brown on all sides. Transfer the pan to the oven and roast for about 15 minutes per lb. for medium-rare, making an approximate hour of cooking time. Remove the pan from oven and transfer the beef to a cutting board. Allow meat to rest for at least 15 minutes, tented with foil, before carving. Pour off excess fat from the Dutch oven (reserve for Thyme for Yorkshire Pudding, if desired) and place on the stovetop over medium heat. Add shallots and cook until soft and brown, about 4 to 6 minutes. Deglaze the pot with 1/2 C. of the wine, scraping up browned bits from the bottom. Add remaining wine, bring to a boil and reduce by half. Add stock and simmer until reduced again by about half. Pass the gravy through a fine mesh sieve and return to the pan. Bring back to a boil, then lower the heat and simmer until desired gravy consistency is reached. Taste for seasoning and adjust, if necessary. Carve beef against the grain, into thin slices, and serve with gravy.