Spiced Rhubarb-Cherry Chutney
Spiced Rhubarb-Cherry Chutney
Most home cooks consider rhubarb a fruit, which is why it has earned the nickname "the pie plant." But rhubarb is actually a vegetable and thus perfectly suited for savory uses as well as desserts. When I spot the first crimson stalks at the farmers' market, I shuttle them home to make this gently spiced rhubarb-cherry chutney. Try it spooned atop slices of roasted pork tenderloin.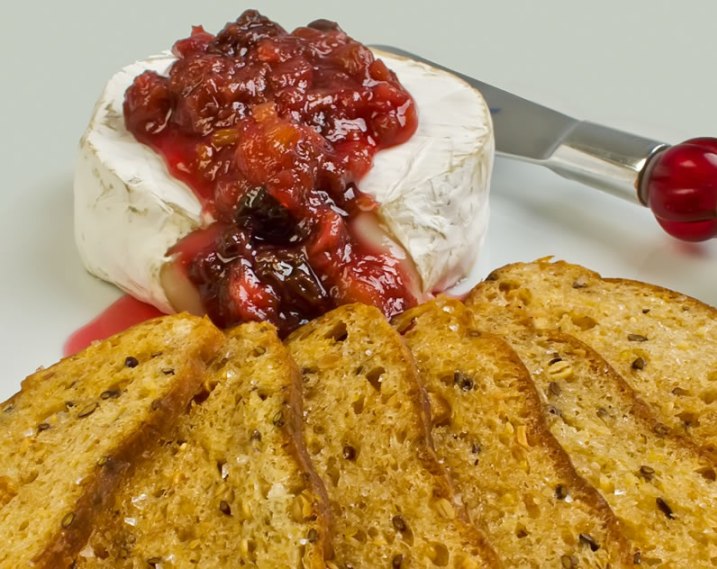 ¾ C. packed dark brown sugar
1⁄3 C. red wine vinegar
1 ½ lb. rhubarb, cut into ½-inch pieces (4 C.)
½ C. dried cherries
Zest of 1 orange
½ tsp. ground cinnamon
½ tsp. ground cloves
½ tsp. freshly ground black pepper
Bring the sugar and vinegar to a boil over medium-high heat in a large saucepan. Stir in the rhubarb, cherries, orange zest, cinnamon, cloves, and black pepper with a wooden spoon, and bring the mixture back to a boil. Reduce the heat to medium and simmer, stirring occasionally, until the rhubarb is tender and the mixture thickens slightly, about 6 minutes. Let the chutney cool to room temperature before transferring it to an airtight container. Stored in an airtight container in the refrigerator, it will keep for about 1 week. Bring to room temperature before serving.