Prosciutto and Fresh Mozzarella Crostinis with Basil Oil
Prosciutto and Fresh Mozzarella Crostinis with Basil Oil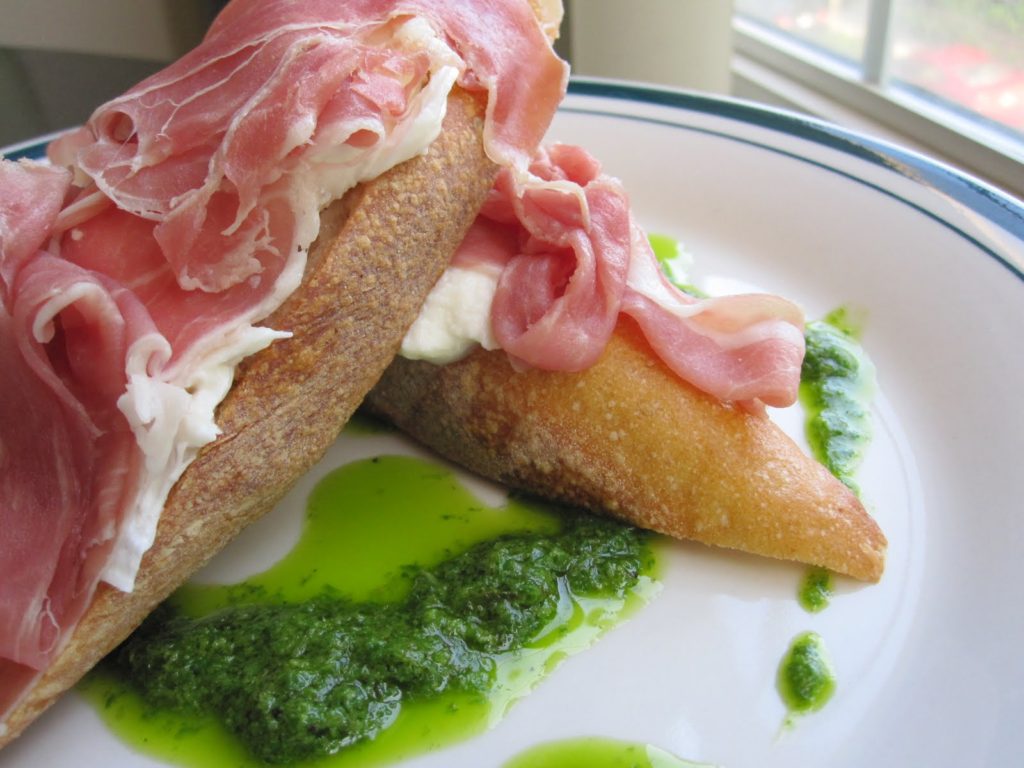 1 baguette, sliced on the bias about 3/4″ thick
1 ball fresh mozzarella, sliced
2 slices prosciutto
Basil Oil (Below)
Grill or toast the baguette slices if desired. Pour a little basil oil down on a plate. Place grilled baguette slice on plate, layer mozzarella and then prosciutto on top. Insert baguette into mouth, bite, chew, and understand what all the fuss is about.
Basil Oil
1 bunch basil, stems removed (about 1 C.?)
1/2 C. oil – this is one instance where using a canola or vegetable or other unflavored oil might be better than olive oil so that it doesn't drown out the flavor of the basil
Boil a pot of water. Put basil in for 30 seconds. Take basil out, rinse under cold water. Pat dry (important!), add basil and oil into blender. I had to add in a little more oil than pictured below. Salt and pepper to taste while blending!