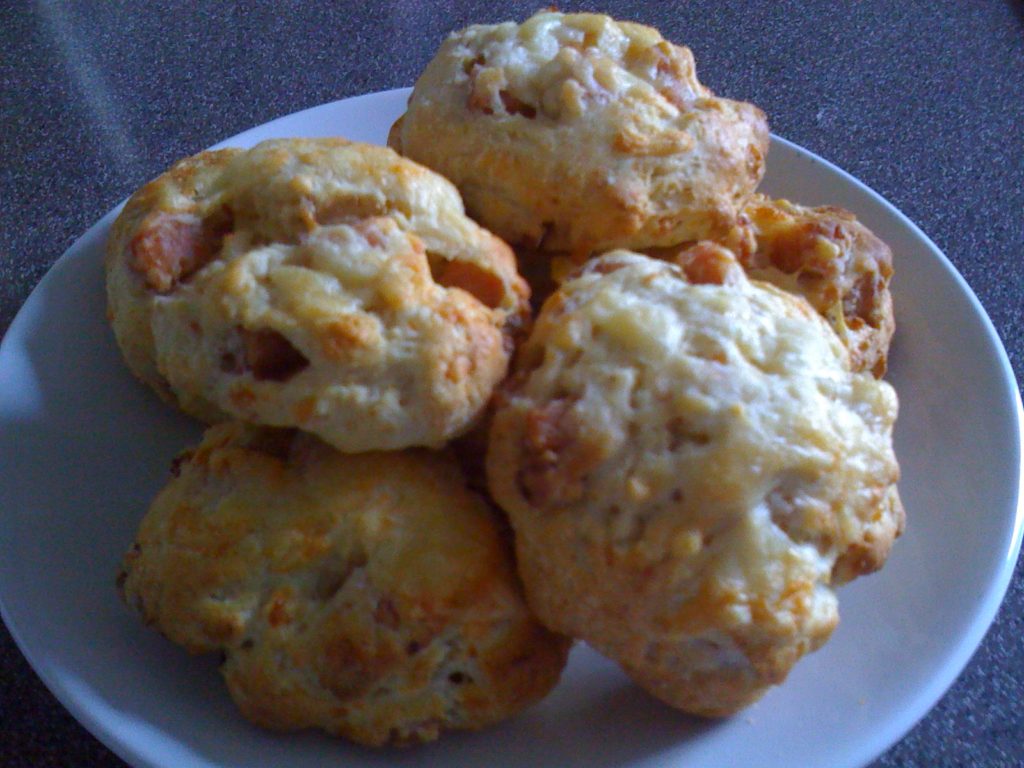 2 C. all-purpose flour
2 tsp. baking powder
Pinch of salt
2 T. butter or margarine
Scant 1/3 C. SPAM, cut into 1/8" deice
About 2/3 C. Milk, plus extra for glazing
Lightly grease a baking sheet or line it with baking parchment. Sift together the flour and baking powder and salt in a bowl (I added cayenne pepper here as well). Rub in the butter or margarine, and add the SPAM (I also added grated cheese here too). Add enough milk to make a soft rolling consistency. Roll out the dough on a lightly floured board to 1.5 cm thick. Cut it into small rounds and brush the tops with the milk. Sprinkle some grated cheese on top. Place the rounds on the baking sheet and bake in a preheated oven, 425 degrees F, for 12 – 15 minutes until the scones feel firm when pressed at the sides. Serve the scones hot with butter. Alternatively, leave them to cool, then split and spread with a little butter, slices of SPAM, and tomato and cucumber.