Crema de Berros con Requeson (Creamy Watercress Soup with Spiced Fresh Cheese)
Crema de Berros con Requeson (Creamy Watercress Soup with Spiced Fresh Cheese)
This style of creamy soup is common in the Yucatan Peninsula. At the Hacienda San Jose near Merida, the capital of Yucatan, I tasted one that was so delicious I asked the chef to show me how he made it. In exchange. I shared my take on a soft cheese mixture to use as a garnish. The combination is sublime! The soft, moist cheese, seasoned with jalapeno and chives, slowly blends into the watercress soup as you eat it. Your first spoonfuls of hot soup will have distinctive bites of cheese, but by the end, the cheese will have melted into the soup, so it becomes even creamier, its flavors enhanced by the jalapeno and chives. The version I tasted in Yucatan was made not with watercress but with chaya leaves, which taste like a sort of cross between watercress and baby spinach. Since chaya is practically nowhere to be found in markets north of the border, I developed my version using watercress, which I prefer because of its beautiful color. But feel free to try it with spinach. You could also make the soup with a cilantro base.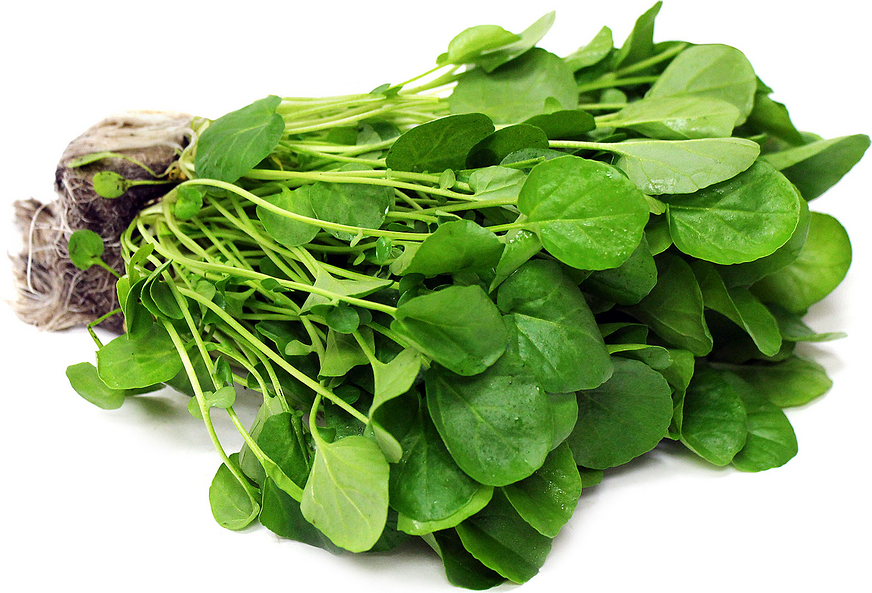 Requeson: I wish there were more of this creamy, moist soft cheese to be found on this side of the border. With its slight tang and incredibly fresh feel, requeson is both a little sweet and a little salty, much like farmer's cheese. It is perfectly balanced. In texture, it's similar to ricotta, but ricotta is one-dimensional by comparison and a bit sweeter, without requeson's definitive tang. You could also use queso fresco for the garnish in this recipe, but it's a firmer, less creamy cheese. You could use fresh goat cheese as well, though it has a much stronger, more assertive, acidic flavor. But it works well with this soup because it melts like the other cheeses.
4 tablespoons (1/2 stick) unsalted butter
1 cup coarsely chopped white onion
2 cups thinly sliced leeks
1 cup thinly sliced celery
1 cup chopped peeled carrots
1 teaspoon kosher or sea salt or to taste
2 tablespoons all-purpose flour
2 cups milk
4 cups chicken broth, homemade or store-bought
4 cups watercress leaves and upper part of stems
8 ounces requeson, ricotta. queso fresco, or farmer's cheese
2 tablespoons Mexican crema, creme fraiche, or sour cream
1 jalapeno or serrano chile, finely chopped or to taste
2 tablespoons chopped fresh chives
Freshly ground black pepper
In a large heavy pot, melt the butter over medium-high heat. Once it foams, add the onion, leeks, celery, and carrots, season with salt to taste, and cook, stirring occasionally, for 10 minutes, or until completely softened but not browned. Sprinkle the flour over the vegetables, stir together, and cook, stirring, for 2 minutes, or until the flour is no longer raw and the mixture smells toasty. Reduce the heat to low, stir in the milk, and bring to a simmer, stirring. Simmer for 5 to 6 minutes, until thick and creamy. Add the broth and watercress, bring to a low simmer, and simmer for 5 minutes. Remove from the heat. Meanwhile, in a medium bowl, mash the cheese and cream with a fork. Add the chile, chives, and salt and pepper to taste. Mix well. Keep covered in the refrigerator until ready to serve. In batches, puree the soup in a blender until completely smooth; hold a towel tightly over the blender top to prevent hot splashes. (It won't jump quite as much if you let it cool down a little before you puree.) Return to the soup pot and stir. Taste and adjust the seasoning. Reheat gently. Ladle the hot soup into soup bowls. Place a generous dollop of the cheese mixture in the
middle of each bowl and serve.