Grilled Peach, Watermelon and Blackberry Salad with Mascarpone Honey Dressing, Toasted Almonds and Mint
Grilled Peach, Watermelon and Blackberry Salad with Mascarpone Honey Dressing, Toasted Almonds and Mint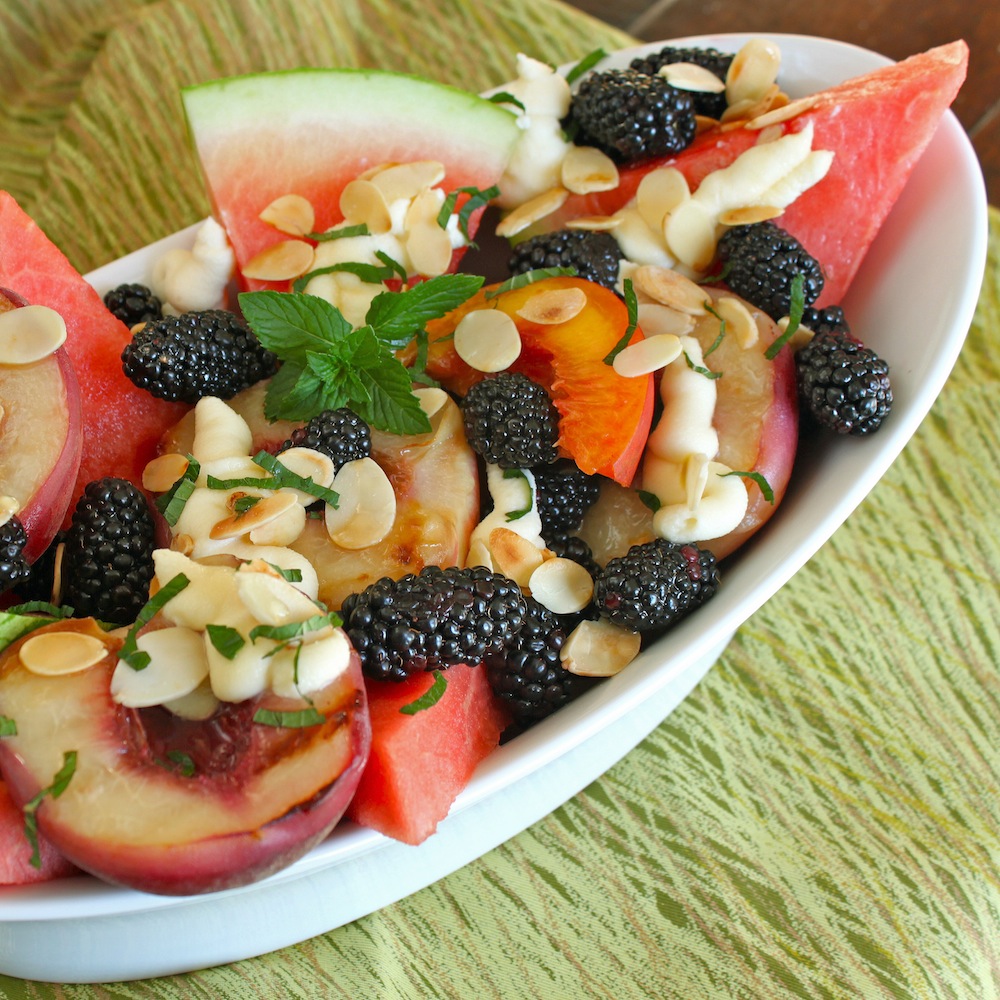 1 C. mascarpone cheese (or vanilla yogurt, drained)
2 T. honey, plus 2 T. for drizzling
1 T. fresh lemon juice
Combine mascarpone, 2 T. honey and lemon juice in a small bowl and mix until smooth.
4 peaches, halved and pitted (yellow peaches make the salad more colorful)
2 T. vegetable oil
8 wedges seedless Watermelon
1 pint blackberries or blueberries
1/2 C. toasted sliced or slivered almonds
1/4 C. Mint, chiffonade, plus a few sprigs for garnish
Zest of one lemon
Preheat a gas or charcoal grill (or heat a grill pan on your stove). Brush the peach halves on both sides with oil and grill cut-side down until golden brown and caramelized, 3-4 minutes. Turn over and grill 1-2 minutes more. Arrange all the fruit on a large platter, or in a large bowl. Spoon small portions of mascarpone honey dressing evenly around the fruit. Drizzle top of fruit with honey, and sprinkle with toasted almonds and mint chiffonade. Garnish with lemon zest and a few mint sprigs.