Orange, Lemon and Lime Citrus Cookies
Orange, Lemon and Lime Citrus Cookies
Chewy, sugar coated cookies with orange, lemon and lime zest!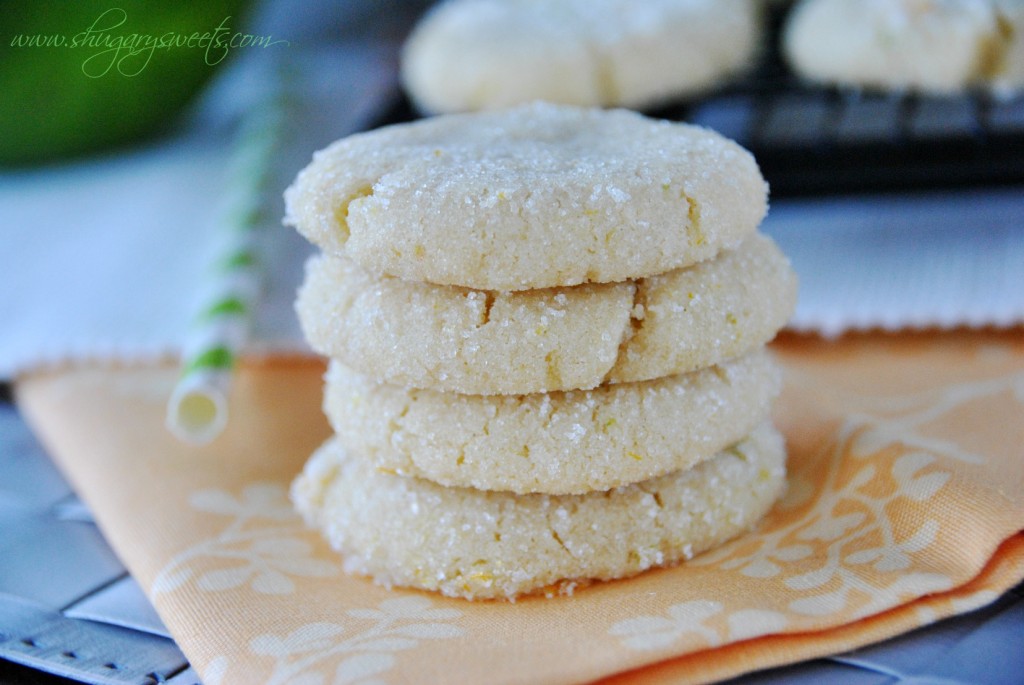 3/4 cup unsalted butter, softened
1 1/2 cup granulated sugar, divided
1 egg
2 cup all purpose flour
1 1/2 tsp baking powder
1/2 tsp baking soda
1 orange, zested
1 lemon, zested
1 lime, zested
In a small bowl, zest all the citrus. Remove about 2 tsp of zest and place in a separate bowl. Add 1/2 cup granulated sugar to the 2 tsp of zest. Combine with a fork and set aside. In a mixing bowl, add butter and remaining 1 cup sugar. Beat for 1-2 minutes. Add egg and beat until combined. Add flour, baking powder and baking soda. Beat until combined. Slowly add in zest. Line a baking sheet with parchment paper. Roll cookies into 3/4-1inch balls. Then roll them in the sugar/zest mixture, coating generously. Place ball on cookie sheet and repeat. Using a flat bottom of a cup, press the ball slightly to form a disc. Repeat for all balls. I then pressed a little extra sugar on the tops of the cookies at this point (totally optional). Bake in a 350 degree oven for 10-12 minutes. Remove and cool on wire rack. Store in a covered container for up to a week. ENJOY.