2 .13oz packets unsweetened lemon-lime soft drink mix, such as Kool-Aid
2 C. sugar
1 46oz can pineapple juice
12oz frozen lemonade concentrate, thawed
32oz (1qt) ginger ale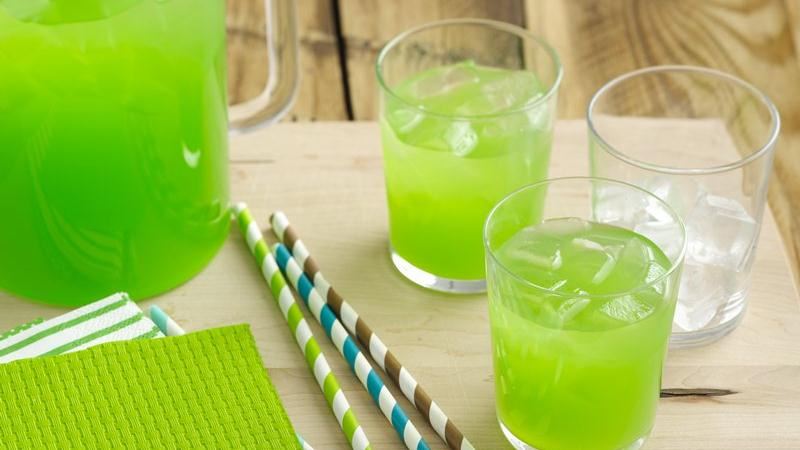 Put 2 quarts of water in a 1-gallon container. Add the drink mix and sugar and stir until the sugar is dissolved. Add the pineapple juice and lemonade concentrate and stir well. Just before serving, add the ginger ale.