1 lb. Feta cheese, coarsely shredded
7 oz. Ricotta
â…" C. whole milk
27 sheets phyllo dough (~9″x10″)
Olive oil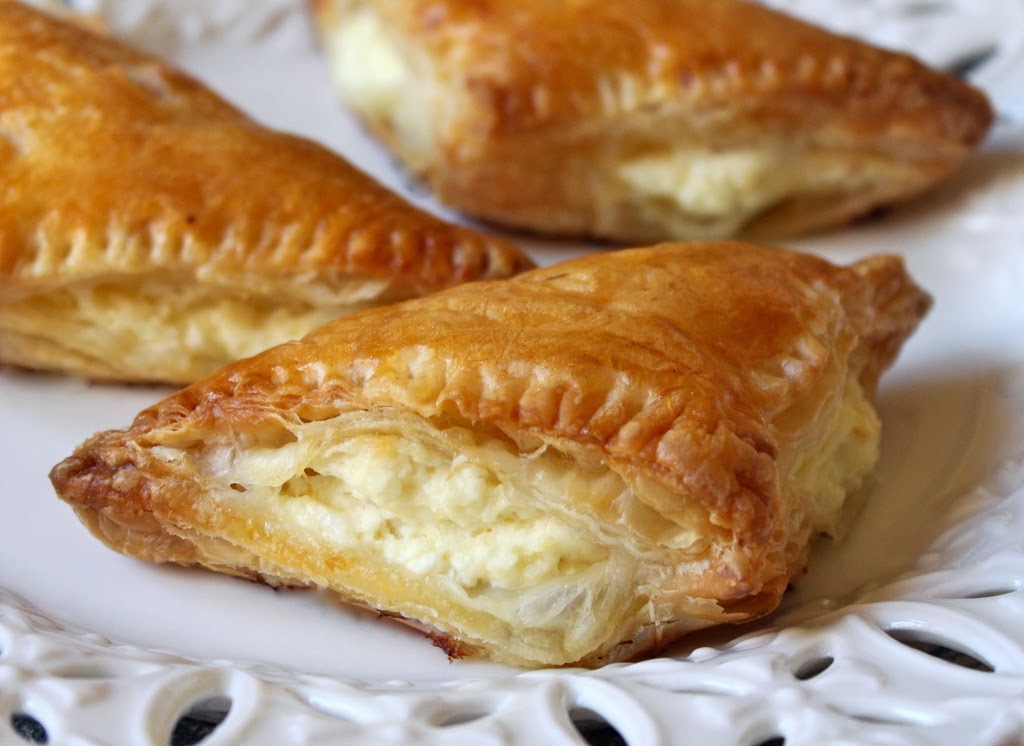 Preheat oven to 350° F. Grease a 9″ x 13″ baking dish. Mix and mash feta, ricotta, and milk together in a small bowl. Lay phyllo dough out flat and keep loosely covered with a damp cloth or towel between uses. On a large cutting board (or similar work surface), lay one sheet of phyllo dough out horizontally. Brush with olive oil. Repeat with two more layers of phyllo and olive oil. Spoon 2 tablespoons of filling along one short end, leaving about an inch border on each side. Spread filling in an even line. Roll it up fairly tightly, starting with a roll to cover filling, then folding in the inch overhang and continuing to roll. Brush the entire surface with more olive oil. Arrange in prepared pan (seam side up) and repeat with remaining phyllo to make 8 more rolls. Bake for ~30 minutes or until golden. Cool for just a bit until you're able to handle. Enjoy warm.