10/20/2009
I've been promising pictures of my obsession for a while.  Picks and cutters are my worst offences.  I have a fair amount of mayo cups and soy sauce bottles, mostly purchased before I actually started packing Kidlet meals.  Once I realized how little use those would get for us right now, I stopped picking those up, no matter how adorable.  Picks and cutters though — those I can use everyday in our american style food meals.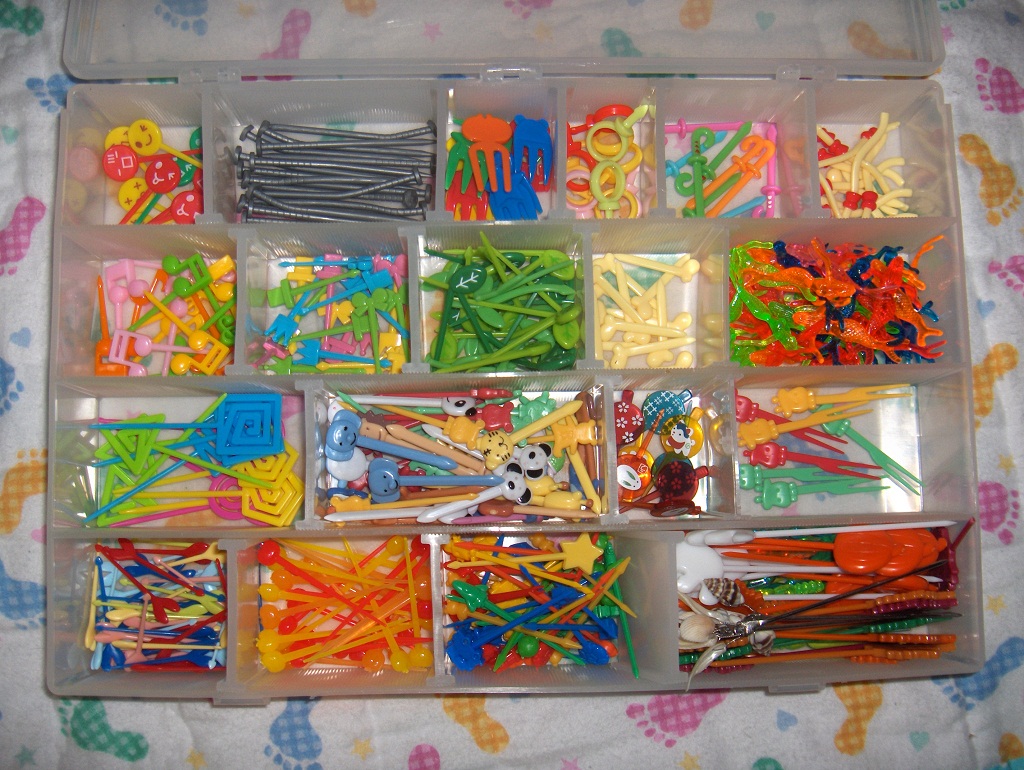 My pick collection.  At least most of it.  I've got some bamboo picks and some long pinwheel picks that don't fit in here.  There wasn't space to separate everything.  So all my animal picks are dumped in one container.  All the primary color, non fork picks are together, and so on.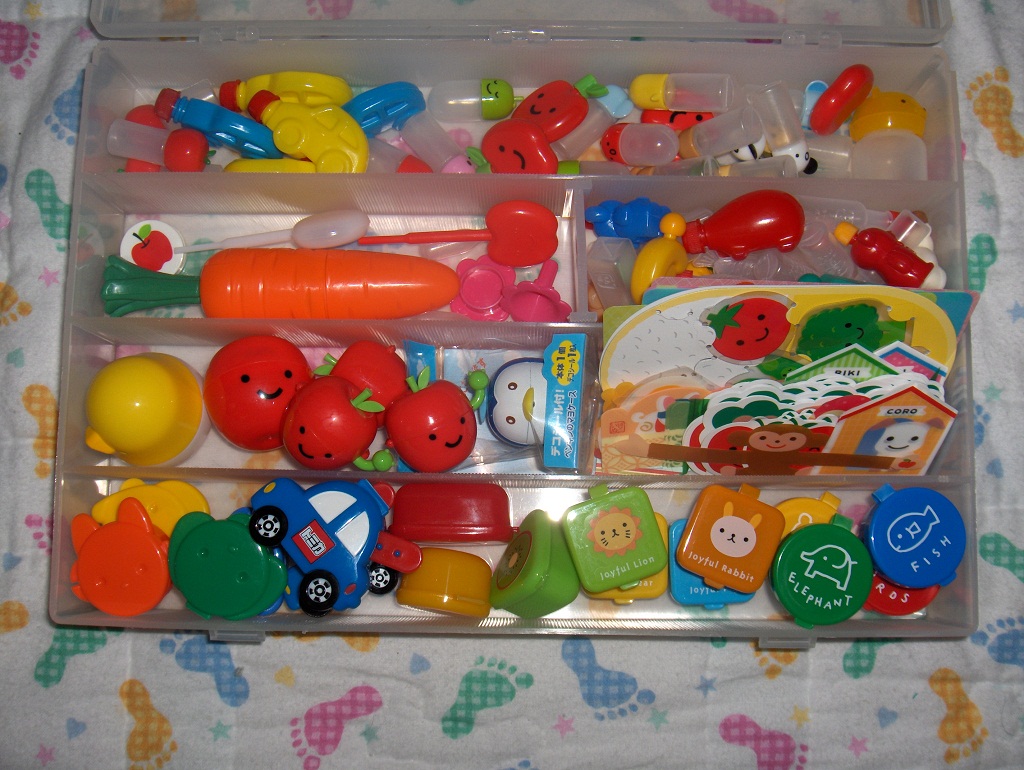 Soy sauce bottles, furikake containers and mayo cups.  As mentioned, they don't get used too much.  Also my stash of baran.  I find that I don't use them much as food separators, but I like the small ones tucked in his lunch to add a little happy and a little color (as in today's waffle breakfast).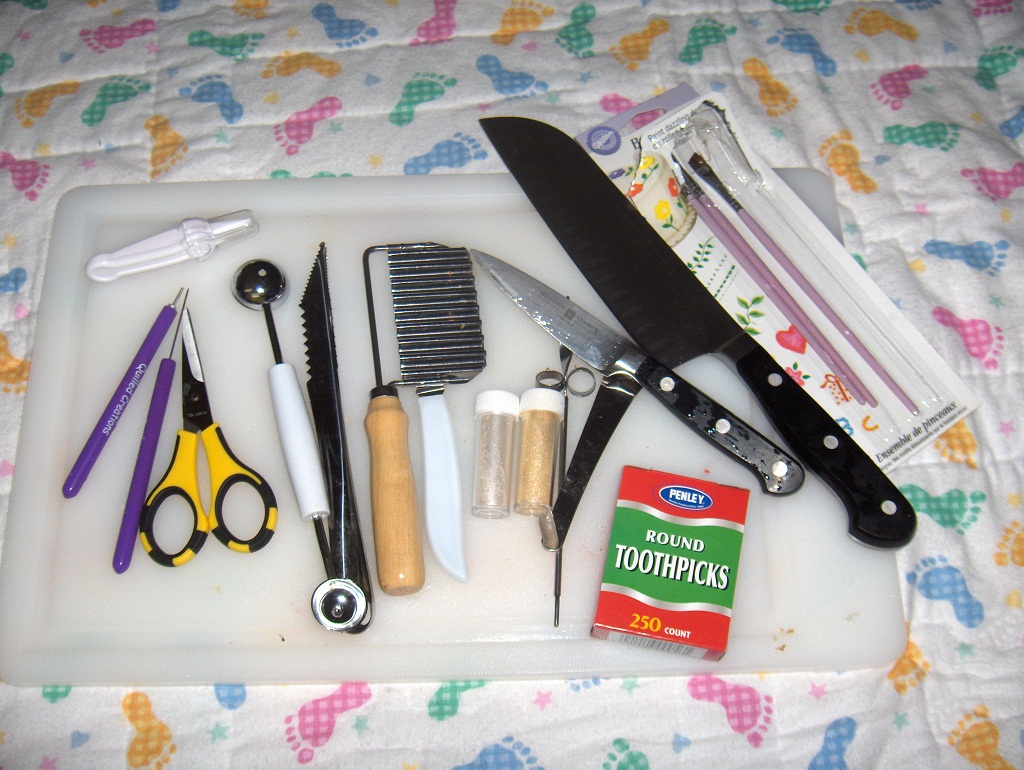 These are the other assorted non bento specific tools that I use.  The brushes are used with food coloring (not shown) or to brush on the luster dust (little bottles in the middle) for a shine.  The purple handled tools are the quilling tools that I've mentioned before that I use for cutting cheese/meat out.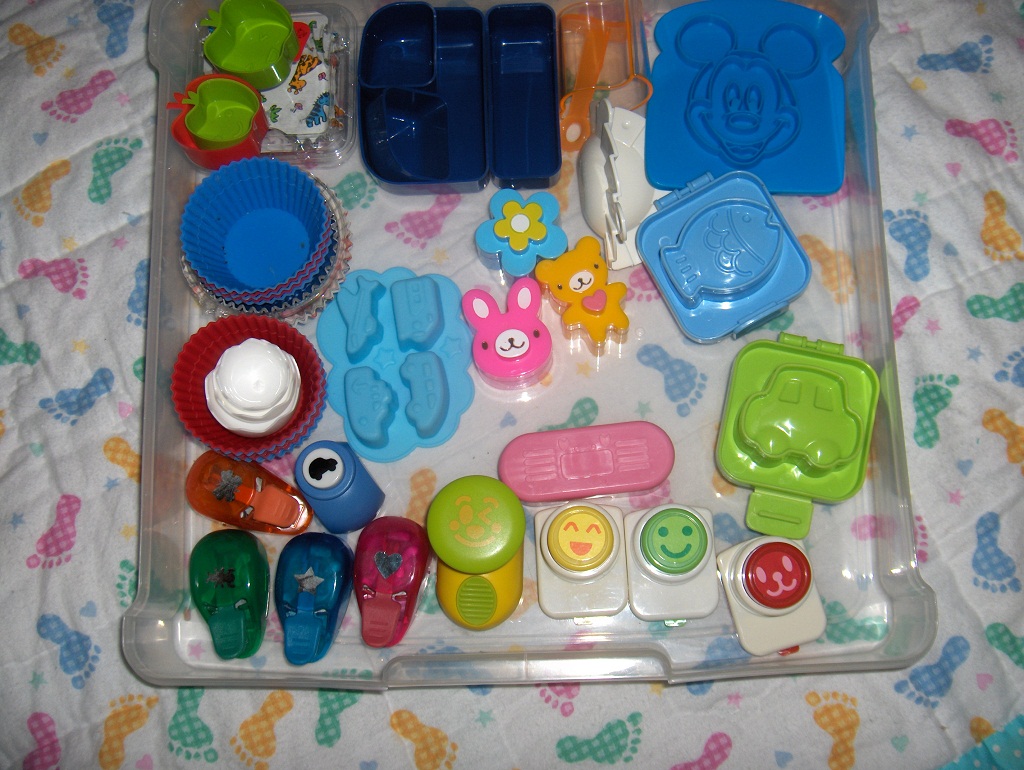 Miscellaneous stuff.  Nori punches, egg shapers, sandwich imprinters, various paper, silicon and plastic cups.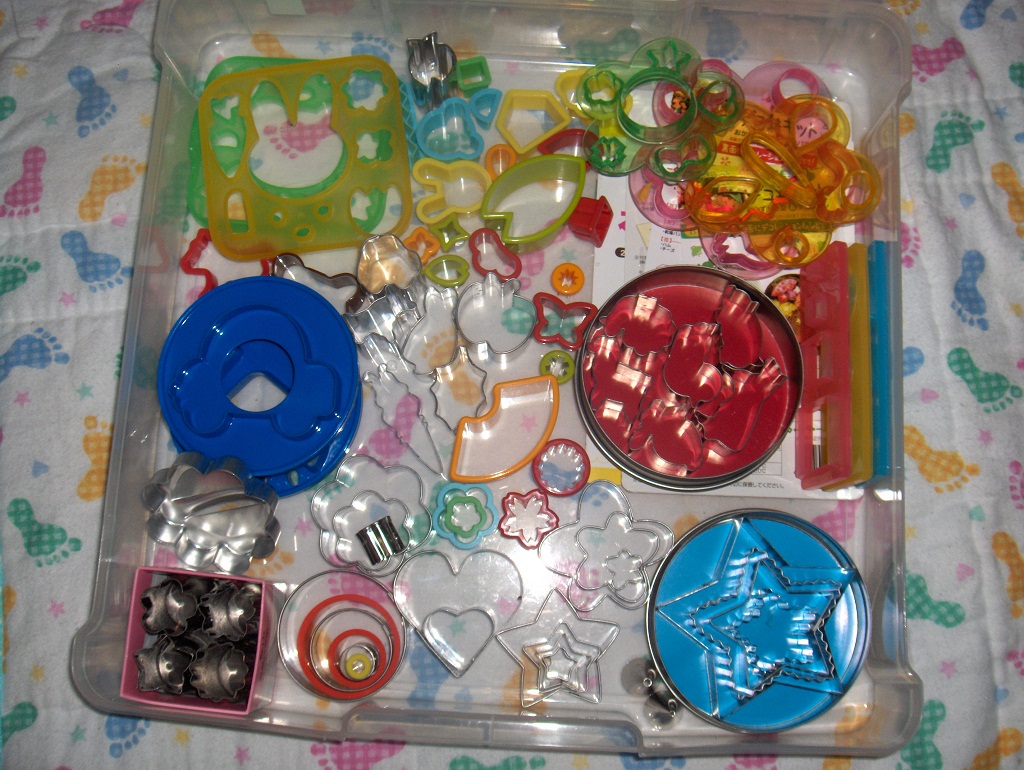 This is the Go To box of cutters.  It's got most of my mini sized cutters as well as all the bento specific cutters I have purchased, used for making figures and such.  These (and the rest of the cutting tools) are stored in 12×12″ flat boxes meant for storing scrapbooking papers/pages.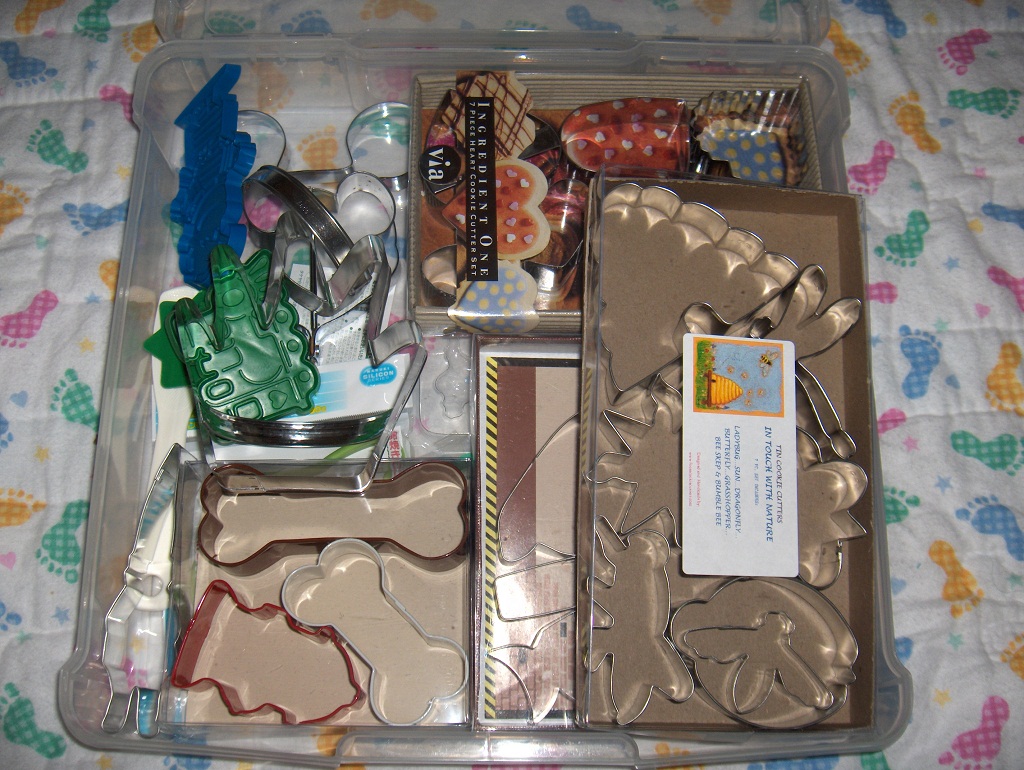 The next box of cutters mostly is stored away.  It's got a lot of theme cutters that I would spcifically go looking for to fit a particular lunch, so it doesn't need to sit out.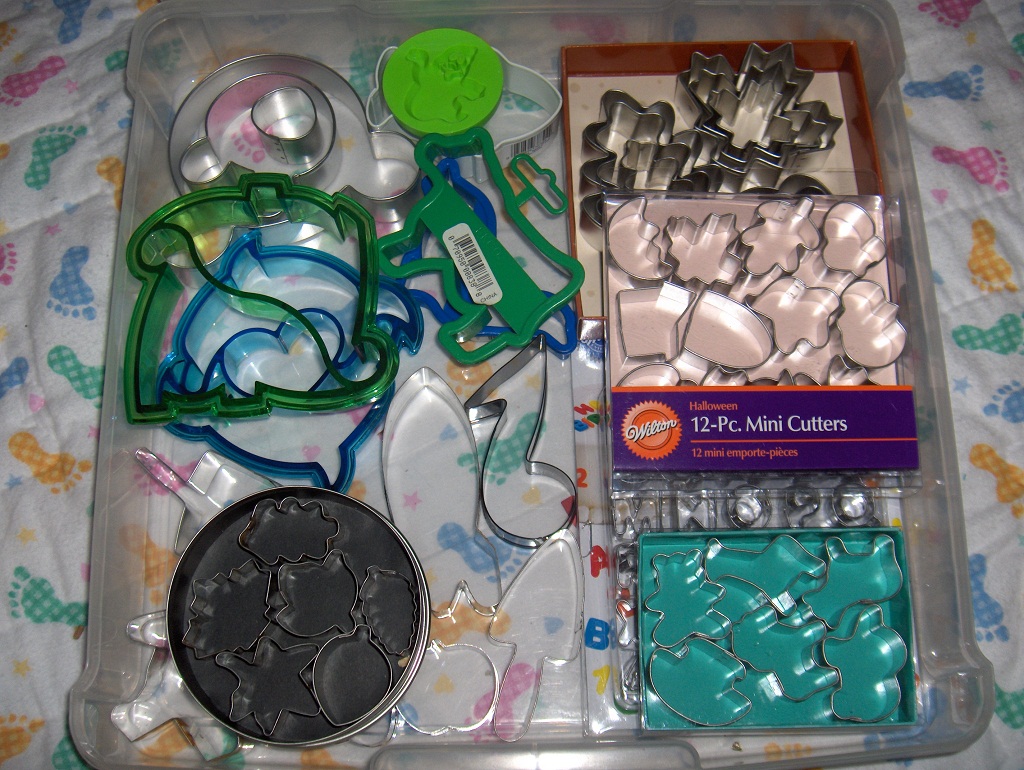 Finally are the large cutters that I use often enough (not necessarily just in bento.  I might dino or rocket up his snacks and things too) to keep out.  This also has the seasonal items in it.  After halloween/fall I will take out those and bring out the christmas ones, etc. (Yes, sadly it is true, there are even more cutters not pictured because they are seasonal and packed away elsewhere until its time to bring them out).
I think I need to make a collage of these photos for my desktop; next time I feel like browsing online bento stores, maybe seeing all the stuff would put my urge to spend in check 😉