09/25/2016
I try very hard to be helpful to my kids' teachers.  I donate my time for volunteering as often as they will have me, give little gifts throughout the year, from useful things to comfort items, conference day survival baskets, and so on.  This year, my daughter's teacher is new.  Not just new to our school, but it's her first year as a classroom teacher.  Her classroom is a bit barren, and her classroom library is tiny, few group crafting supplies, etc.  She got some things from other teachers in the school, paid for some stuff out of pocket.  Eventually, she will get a classroom grant from our PTA (all our teachers get this), but since she is new, and its an EXTRA teacher, not just a replacement for a retired teacher, it wasn't in the budget yet.
So for back to school night, she wanted to put up some kind of wish list with items she really needs, in case parents who were able to could help.  So I made her a poster board she could use for that.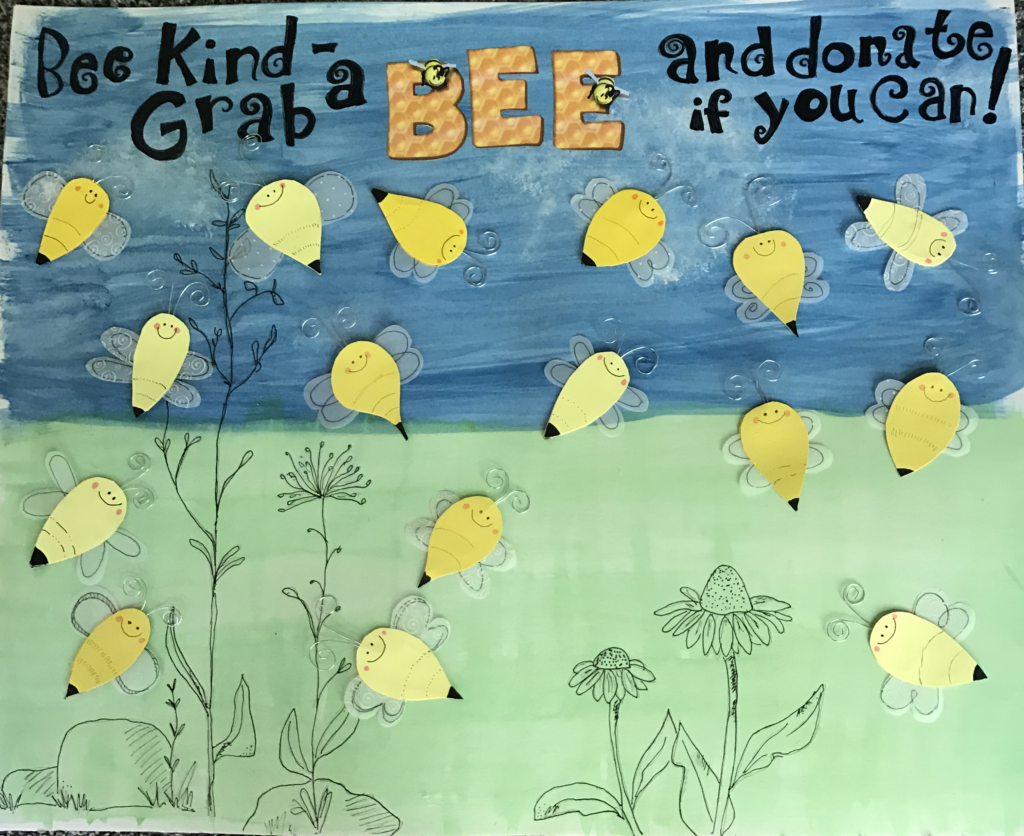 She has no classroom theme or color scheme, so I just made what I liked, and right now, that is bees.  I had a piece of poster board on hand and I painted the background with liquid watercolors, and when it was dry, lightly sponge painted some clouds with white acrylic.  This DID cause the poster board to get all bumpy and curled, but since I was planning on running it through the laminator, that was no big deal.
I drew on the wild flowers / meadow plants and the black lettering by hand.  The honeycomb "BEE" I printed out and trimmed and glued on.  Then I laminated the background at the school.  As expected, the heat and pressure flattened the board right back out.
The bees I constructed separately, so she could write what she needed on their bodies and then add them to the poster with double sided tape.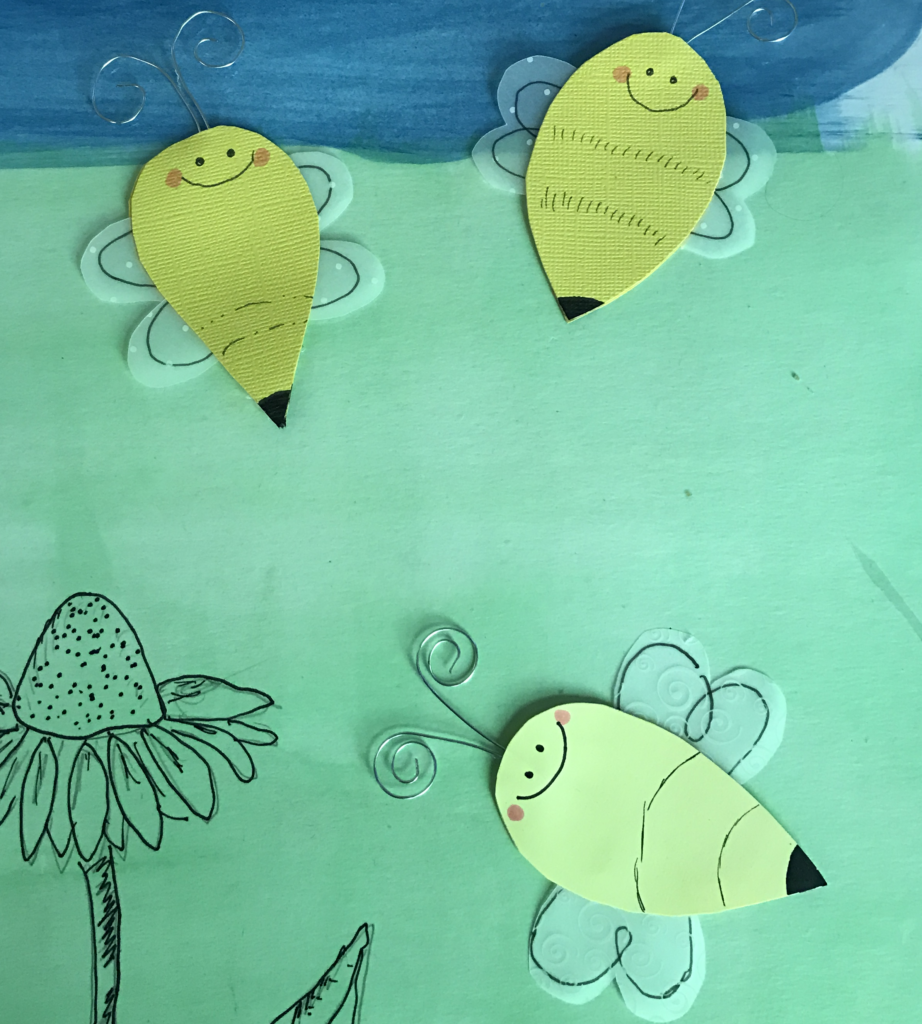 For the bees I made the antennae from wire I happened to have, and created the wings from vellum scraps.  I cut two pieces of yellow cardstock (a variety of yellows, just what I had on hand), drew in the bee details, then glued the front to the back with hot glue, wedging the antennae and wings in between the two pieces.  I made about 30, which was all my fingers could take curling the wire, since I made all the antennae at one time.
Anyway, I thought it came out very cute =)