We got to open ended art a little late this week. 
I put out a bag of feathers, air drying clay, clay tools, and wiggly eyes.   First he said "With feathers I can make
Kevin
!" (from the movie "Up") but that quickly became generic feathered friends once he realized how hard Kevin would be 😉
He made balls with the clay, shaped them with the tools, stuck them full of feathers and stuck on googly eyes.
He kept working on them until he ran out of clay.  I guess it's a good thing that I only pulled out a handful or so instead of letting him use all the clay in the bucket!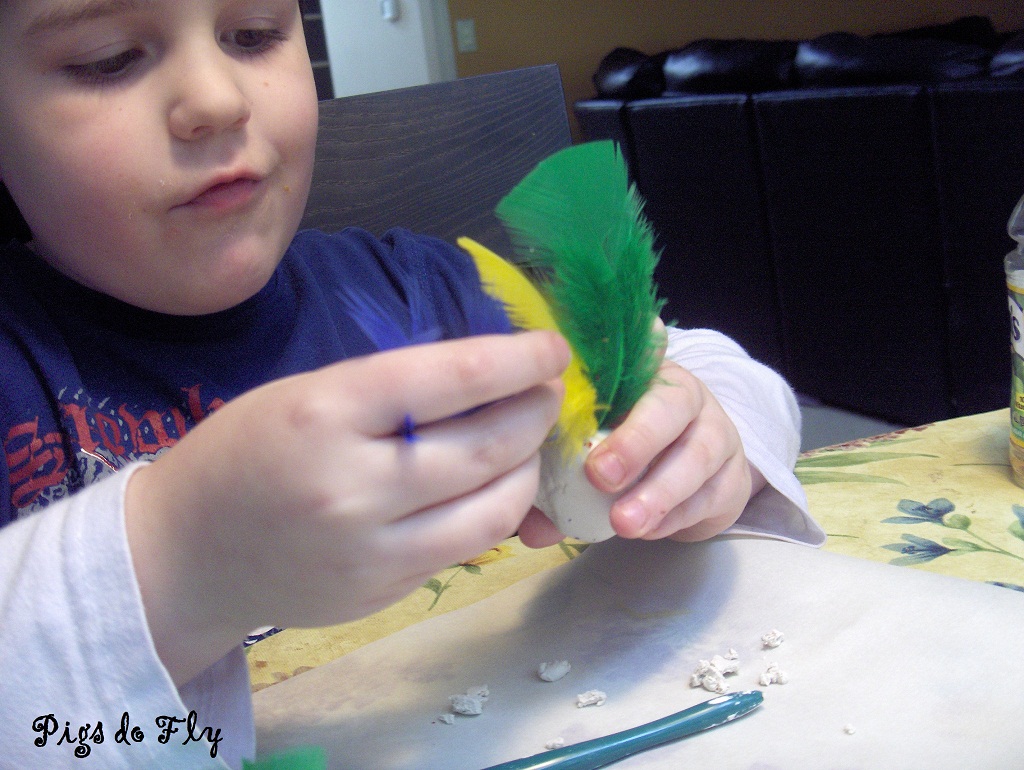 Getting Started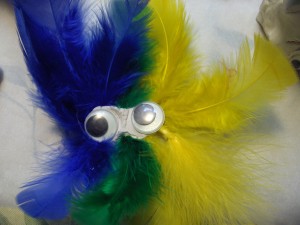 "Funny Bird"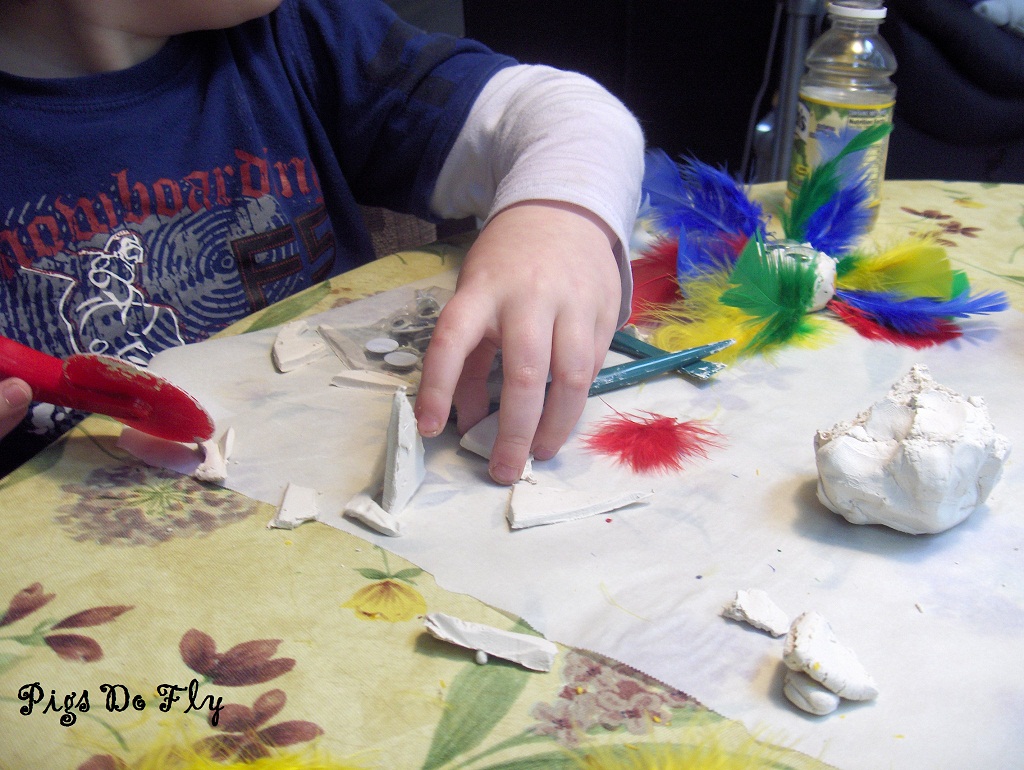 Prepping clay bits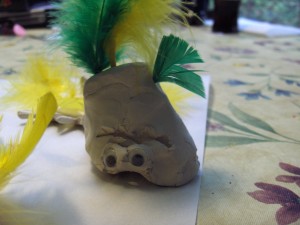 "For Daddy"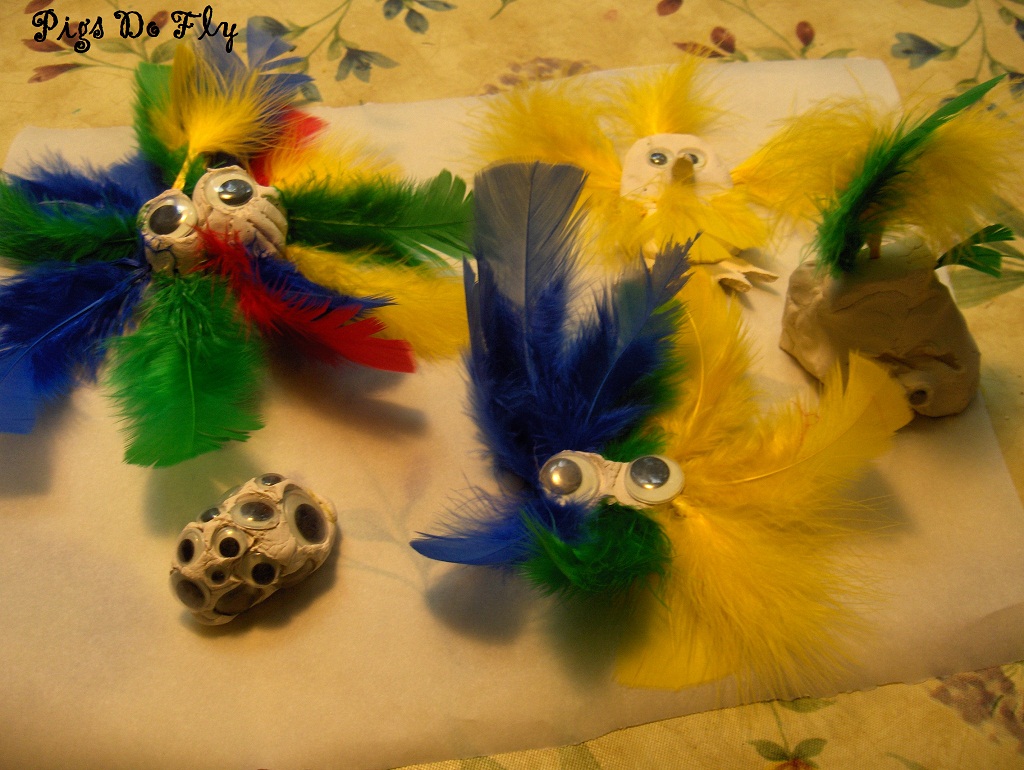 The fleet of critters, drying on parchment paper.
Open Ended Art is hosted over at Mommies Wise Little Bookworms.  Be sure to check out the linkie to see all the other great projects!